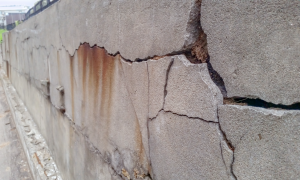 One of the inescapable realities of having a basement is dealing with foundation cracks, which are a series of cracks that form on basement walls. Failure to deal with foundation cracks in a timely and proper manner can lead to dire consequences, all of which can drastically affect the quality of your basement and home at large.
Interested in learning more about foundation crack repair in Addison, Illinois? This article has all the information you will need to know.
Benefits of Foundation Crack Repair
Foundation crack repair is beneficial in a few different ways. We'll discuss the specifics of its benefits below.
Maintain the Strength of Your Foundation
The more cracks that form in a home's foundation, the weaker that foundation becomes. Fortunately, foundation crack repair helps to sure up the structural integrity of a foundation, allowing it to thrive for a longer period of time than it otherwise would.
Prevent Water Leakage
When water makes its way into a basement, it comes from a variety of different channels. However, the most prominent of these channels is foundation cracks. Foundation cracks provide a welcome path for water to pass through with ease.
Want to prevent water from making its way through foundation cracks? All you have to do is patch those cracks up in a timely manner.
Improve Energy Efficiency
Hoping to make your home as energy efficient as possible? If so, foundation crack repair is a necessity. While repairing your foundation cracks won't have the same effect as installing insulation, it will still have an impact. After all, it helps to seal out heat and cold.
In essence, if you're hoping to save some money on energy bills, foundation crack repair can help.
Causes of Foundation Cracks in Addison
Now, you might be curious as to what causes foundational cracking? Some of the most common causes of foundation cracks are as follows.
Hydrostatic Pressure
Hydrostatic pressure is the term used to describe the effect that gravity has on liquid when in contact with a solid surface. In most cases, hydrostatic pressure is the cause of foundation cracks.
Precipitation falls from the sky, seeps down into the soil, and runs down into the side of a foundation. Over time, it applies hydrostatic pressure against the foundation, causing it to crack slowly. Ergo, foundation cracks form.
Poor Drainage
What allows hydrostatic pressure to occur in proximity to a foundation? Poor drainage practices. If the drainage system on a property is poorly established, it will allow water to seep down towards the foundation on a regular basis.
This will increase the amount of hydrostatic pressure that a foundation receives over time, greatly increasing the chance that cracks form within it.
Soil Shifting
Another potential cause of foundational cracking is shifting soil. Soil shifts when it's not properly packed. Because it shifts, it applies pressure against the foundation, causing it to form cracks over time.
If your home was built on unprepared soil, you could very well have to deal with soil shifting. If you're building a home from scratch in the future, it's important to make sure that its soil was packed properly.
In Need of Foundation Crack Repair or Basement Waterproofing in Addison?
Are you dealing with cracks in your foundation? Are you in need of foundation crack repair or basement waterproofing in Addison, Illinois? If the answer is "yes," we here at ULB-DRY waterproofing are the ones to see.
Our team is well-versed in the repair of foundation cracks, having repaired thousands throughout Addison and its surrounding areas. We would be more than happy to strengthen your foundation and prevent water from making its way into your basement.
Contact us today to schedule an appointment!