Backup Sump Pumps
If you are looking for reliable backup sump pumps, you may be a bit overwhelmed. There are many brands and equally as many companies that offer to install it for you. However, there is only one name you can trust when it comes to sump pumps:ULB-DRY Waterproofing. We are a professional company that serves the Chicago area with exceptional sump pump installation services. Don't put the fate of your home or business in the hands of some sump pump novice. Call the company with a proven track record for excellence. Contact ULB-DRY Waterproofing today for superior service.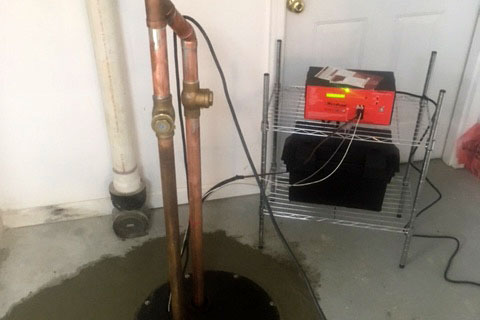 Why You Need a Backup Sump Pump
While you may have a great sump pump installed in your basement, what happens when the power goes out during a severe storm? Without a dependable backup sump pump to take over, your basement can easily begin to flood. Backup sump pumps use a battery as the source of power, ensuring that you have the support you need to prevent costly water damage from occurring on your property. We can provide you with several backup sump pump options for your property.
Benefits of Backup Sump Pumps
There are numerous benefits to having a backup sump pump in your home. ULB-DRY Waterproofing will be happy to sit down with you and discuss pricing, benefits, and how it specifically will apply to your property. Benefits include…
Battery operated to operate during power outages
Prevents expensive water damage to your home
Increased property value
Peace of mind knowing you are protected
For more information about our backup sump pumps contact ULB-DRY Waterproofing. Call 708-978-7558 to schedule your service today!