Exterior Grading & Spill Over
Exterior Grading & Drainage
The outside of your home may be causing damage to the inside of your home. Without the proper exterior grading and drainage, your home could become flooded. At ULB-DRY Waterproofing, we are dedicated to providing our customers with precision exterior grading to ensure when water travels on your property, it goes away from your home or business. With the proper exterior drainage, you can rest assured that you are protected even during the heaviest of rainstorms. Give our office a call and our exterior grading and drainage experts will be happy to put together a custom plan for you.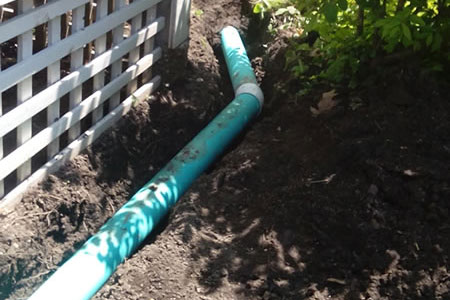 Protect Your Investment
When a serious storm hits, you want to know that the water outside will be swiftly carried away from your home. ULB-DRY Waterproofing is Chicago's premiere provider of exceptional exterior grading, planning, and exterior draining strategy. You spend loads of money on keeping your home and landscaping maintained. Shouldn't you spend a little bit to protect it? Signs that your grading needs work include…
Standing puddles of water around your home
Bloated or cracked siding
Mold or mildew growth around your property
If you notice any of the above, you need to promptly call ULB-DRY Waterproofing today. It could save you thousands in costly water damage!
For more information about our exterior grading or exterior drainage services, contact ULB-DRY Waterproofing. Call 708-978-7558 to schedule your service today!