Our Bentonite Exterior Application Services
At ULB-DRY Waterproofing, we only use top quality materials when repairing our customer's property. One of the most durable products we use is bentonite grout injection. Bentonite injections can be used in the interior, and has the reliability to be used for exterior application as well. Our experienced technicians have the knowledge and expertise to apply the bentonite grout properly so that your property is optimally protected. Don't trust just anyone with your biggest investment; you need to trust an established company with a reputation for quality. That company is ULB-DRY Waterproofing.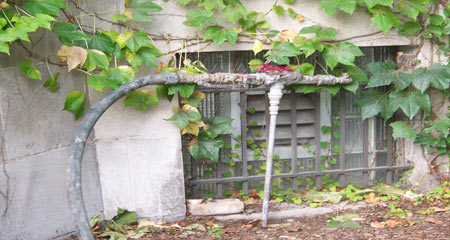 The Exterior Application Process
We strive to be completely open about the installation process with everything that we do. At ULB-DRY Waterproofing, we always want our customers to be informed about what to expect with each of our services. When you need bentonite grout injection, you can expect the following:
A series of spud holes are created next to the foundation.
An injection rod is placed into the spud hole.
Using a large tow-behind machine, a slurry of "Bentogrout" is injected down next to the foundation. In order to ensure the best possible coverage, the injection rod is slowly raised out of the ground during the injection process.
Any material that may have oozed out of the ground will be scraped up and removed.
Give Us a Call
If you notice cracking or leaking around the outside of your property, it is important you call a professional right away. Waiting too long to repair your exterior can have catastrophic and costly consequences. The solution is simple! Just call ULB-DRY Waterproofing and we will dispatch one of our waterproofing experts to your home or business location.
For more information on the exterior application of bentonite injections, contact ULB-DRY Waterproofing. Call 708-978-7558 for your free, no obligation estimate.