Tie Rod & Foundation Crack Repair
The tie rod is one of the most important parts of your foundation. If you start noticing a leak, you need to get help right away. You want a company who understands how to address tie rod leaks and can get to your home or business quickly. ULB-DRY Waterproofing is a company committed to assisting our customers with a wide variety of leak issues. Each and every one of our staff members is thoroughly experienced and trained in tie rod issues. Leaving a defective tie rod can have dire consequences to the structural foundation of your home. Don't wait! Call ULB-DRY today for unmatched customer service.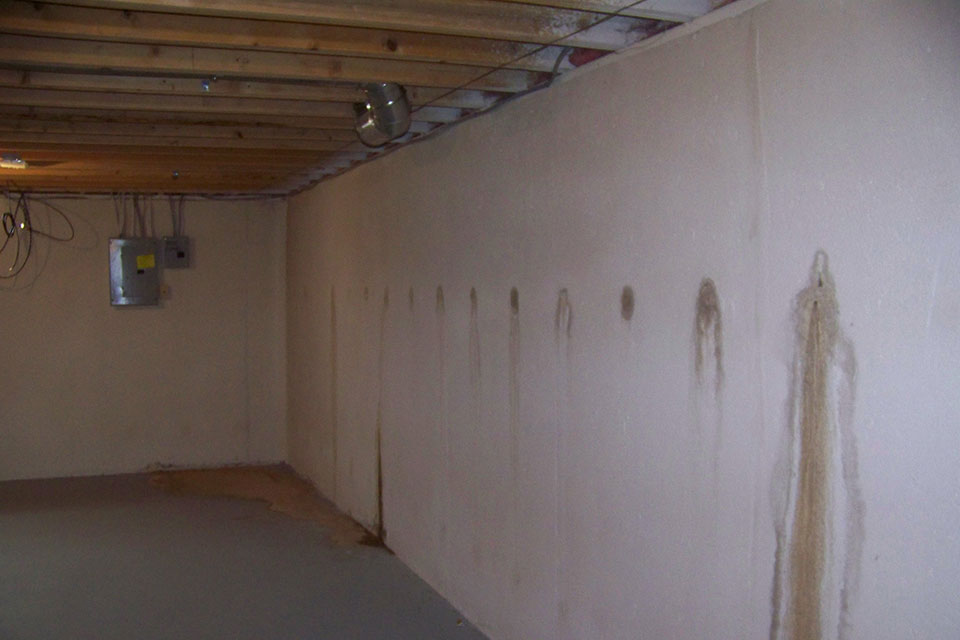 Tie Rod Leaks
The first step in pouring a foundation wall is to construct a form for the concrete. The tie rod refers to the small metal strap/rod that holds the inner and outer forms together. After the concrete has cured and the forms are pulled, these are usually snapped off flush to the wall. Over a period of time these can rust out and allow water to migrate into the basement and create a major problem.
The Solution
In most cases these can be repaired from the interior with a simple injection. However, they can also be addressed from the exterior. One of our staff members is happy to come inspect your tie rods and will advise you as to the best approach.
For more information regarding our tie rod services, contact ULB-DRY Waterproofing. Call 708-978-7558 to schedule your service today!