Are you interested in waterproofing your Naperville, Illinois basement so that it becomes a more inhabitable place? If so, there are a number of different ways that you can achieve this. One such way is with a waterproofing membrane.
Waterproofing membranes provide another layer of protection around your basement, ensuring that moisture isn't able to make its way inward. Looking to learn a little more about waterproofing membranes? Keep reading below!
What is a Basement Waterproofing Membrane?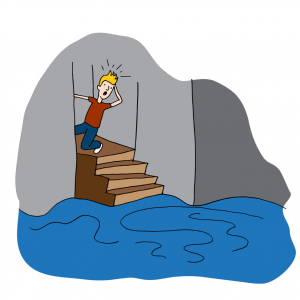 A basement waterproofing membrane is essentially a moisture cover for your basement. Applied to your basement walls, a membrane will prevent any water from seeping into your home.
Membranes can be made out of a number of different materials. Whereas some membranes are made out of asphalt and fiberglass, others are made out of plastic. There are also liquid-applied membranes, which are the most common type of waterproofing membranes for residential structures.
In short, a basement waterproofing membrane is a terrific implement to use if you want to waterproof your basement.
The Benefits of a Waterproofing Membrane
Waterproofing membranes offer a variety of different benefits. Three of the primary benefits of waterproofing membranes are as follows:
Optimized Water Security
The simple fact of the matter is that waterproofing membranes go a long way in keeping moisture out of your home. These membranes act as physical barriers against water, preventing it from seeping inward through cracks in your foundation or basement walls.
While membranes are not necessarily needed to waterproof basements, they act as a solid fail-safe. When applied correctly, they will almost always prevent water from getting into your basement, even if your basement walls have cracks.
Durable Waterproofing
While different waterproofing membranes last for different amounts of time, you can generally expect to get around 15 to 20 years of high-quality use out of them. This means that you will only have to waterproof your basement every other decade or so.
If you want to keep your basement dry without installing a membrane, you'll have to fix all foundation cracks as soon as they arise. In essence, membranes offer a quick fix and peace of mind if you want to secure your basement immediately and for a good amount of time.
Affordable
While a waterproofing membrane will cost you a bit of money to install initially, it will pay itself off in the long run. This is because, when you have a membrane installed, you won't have to carry out intensive waterproofing maintenance measures.
A waterproofing membrane eliminates the need to fix foundation cracks when they arise. While you have the option to fix these cracks, if you do not, the dryness of your basement will not be at stake.
Can You Install a Basement Waterproofing Membrane on Your Own?
Now, you might be wondering: is it possible to install a basement waterproofing membrane on your own. The short answer is yes. However, the long answer is a little more complicated.
While it is possible to install a waterproofing membrane on your own, there's a chance that you will make mistakes during installation. This can result in water leakage in the future. If you want to ensure that your membrane is installed correctly, you should hire a professional to get the job done.
Looking for Basement Waterproofing Membrane Installation Services in Naperville?
Are you interested in installing a waterproofing membrane around your basement? Looking for basement waterproofing membrane installation services in Naperville, Illinois? If so, ULB-DRY has you covered.
Our team of seasoned basement waterproofers has installed membranes on a great many basements throughout the Naperville area. We can't wait to work with you.
Contact us today to get started!