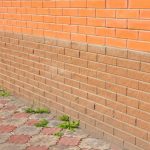 It's estimated that it costs anywhere from $10 to $35 per square foot to finish a basement. On the low end, that's about $10,000 for a 1,000 square foot space and $35,000 on the high end for the same amount of space. That said, it's a homeowner's worst nightmare to shell out thousands
– perhaps tens of thousands – of dollars on a basement only to find it underwater soon after. That's a big part of why basement waterproofing is so crucial. In this post, we'll take a look at some FAQs on this:
Why should I waterproof my basement?
Do you plan on finishing your basement or already have a finished basement that you use as living space? That's the main reason as to why most people choose to waterproof this level of their home, to protect furniture, valuables, materials and other contents located in this living space. But waterproofing the basement has other benefits too. Water, for example, can lead to mold growth – and the presence of mold doesn't just have the potential to be destructive from a structural standpoint, but from a health standpoint too. So while the biggest reasons for hiring a waterproofing contractor are to protect your property and prevent water damage, keeping your family safe and healthy is another benefit that many people overlook.
How does water enter a basement?
Water can enter the basement through a variety of means. For instance, it can seep through cracks in the walls or floors, can come up through ill-working drain tiles, pour in through tie rod holes, filter in around windows or overflow the sump pit if the sump pump isn't working or is overworked. The first step in properly waterproofing a basement is to first locate the source of the water intrusion or the areas of the basement that are at risk.
How do I know what waterproofing service I need?
Like we noted above, the source of the water intrusion will tell you a lot about what type of waterproofing solution is necessary for your basement. Beyond that, however, it's always advised to contact a professional waterproofing contractor in order to identify the source, potential risks and the right solution to end the problem once and for all. Solutions can range from simple fixes like crack repairs to more extensive ones like exterior grading and spill over.
What is crawl space encapsulation?
Mold doesn't just grow because of water intrusion, it can also flourish in damp, humid spaces as well. Basements, most notably crawl spaces, have a tendency to meet these damp and humid criteria. That's the big value of a service such as crawl space encapsulation – it's designed to completely seal off these troublesome spots to keep moisture at bay.
For more information and answers to some of the most common basement waterproofing questions, contact ULB Dry Waterproofing today. We're based in Lombard, Illinois, but serve the Chicago area, including Oak Brook, Park Ridge and Naperville. Contact us today for more information on how our know-how and range of solutions can keep your basement dry for good.