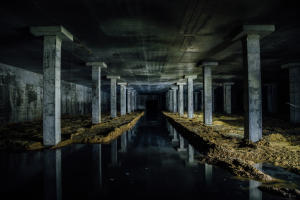 Want to prevent water from making its way into your basement? If so, there are several basement waterproofing solutions you can implement to keep your basement dry. Who should you call when it's time to implement these solutions? A professional basement waterproofer.
Before you hire a basement waterproofer, there are some key qualities and characteristics you should look for to make sure they are trustworthy. Are you wondering what these include? This basement waterproofing company in Highland Park, Illinois is going to explain below.
Plenty of Experience
One of the most important things to consider is experience. You want to make sure that your chosen waterproofer has plenty of experience in waterproofing basements. Experience is vital, as it provides a waterproofer the opportunity to grow from common mistakes.
Experience is also important in that it allows a waterproofer the opportunity to fine-tune their business practices. This allows for optimal customer service, payment processing, and an overall smoother experience.
In most cases, it's best to look for basement waterproofing companies in Highland Park, Illinois that have at least three years of experience. Anything greater than that is a bonus.
The Necessary Services
There are all kinds of basement waterproofing services out there. These vary from sump pump installations to drain tile installations to waterproofing membrane installations to yard grading and more.
As a homeowner, it's important to be aware that not all basement waterproofing companies provide all basement waterproofing services. Therefore, before hiring a company, you'll want to make sure it provides the services you need.
Most basement waterproofing companies list their services on their website, usually under a tab labeled 'Services'. If your prospective waterproofer doesn't have their services listed on their website, you can simply get in touch with them and ask.
Insurance Coverage
When you hire a company to do work on your property, there is always a risk that they could cause damage to it. Basement waterproofing companies are no exception to this.
This is why, before hiring a basement waterproofing company, it's important to make sure they are insured. Their insurance policy will cover any damage that may occur. If they don't have an insurance policy, they might try to avoid the cost of repairs, thus leaving you with the bill. You could file a lawsuit, but that's a headache you'll want to avoid.
There's also a possibility of the waterproofing company's employees getting injured on your property. Should that happen, you could be held financially liable for their injuries. Again, if the waterproofing company has the right insurance, you won't have to worry about this cost.
This is why it's vital to inquire about both general liability and workers' compensation insurance. It's best to make sure your chosen company has both before signing any contracts.
Reasonable Rates
The final thing to look for is reasonable rates. Different basement waterproofing companies in Highland Park, Illinois charge different rates, and they can vary widely.
To get a feel for a company's rates, you can call them, discuss the services you need, and ask for an estimate. Any reputable waterproofing company in Highland Park, Illinois will provide you with an estimate when you ask for one. If you don't receive an estimate prior to services being rendered, it's probably time to look elsewhere.
One thing to remember here is that the highest quote price doesn't necessarily indicate the best service. At the same time, the lowest estimate doesn't necessarily indicate the best deal. It's important to factor in cost information along with all other characteristics to help you make an informed choice.
Looking for a Basement Waterproofing Company in Highland Park, Illinois?
Are you looking for a professional basement waterproofing company in Highland Park, Illinois that can resolve your basement moisture issues? If so, look no further than the experts at ULB-DRY Waterproofing.
Our experts have waterproofed countless basements throughout the Highland Park area over the years. Regardless of your waterproofing needs, we have what it takes to get the job done right. Contact us today to begin the process.