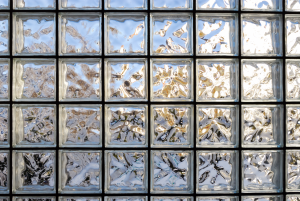 There are all sorts of basement waterproofing entities for homeowners to utilize. While sump pumps and drain tiles get most of the attention, there are plenty of supplemental entities that can help to keep a basement dry as well.
One of these entities is the glass block window—a thick window that works terrifically in basements and other underground areas. Looking to learn more about glass block windows? This Arlington Heights basement waterproofing company has all the information you're looking for.
What are Glass Block Windows?
Glass block windows are thick, two-paned windows that are often used in basements. Their panes are separated by 4 or 5 inches of air, providing plenty of space between the exteriors and interiors of their corresponding basements. As such, they do a great job of blocking heat, cold, and water.
Translucent in appearance, glass block windows provide only minimal amounts of visibility. Therefore, while you might be able to see figures through a glass block window, you won't be able to see them with any clarity.
Aesthetically unusual, they can bring a whole new vibe to a basement as well as to the exterior of a house. Whether you're trying to waterproof your basement or give your home a fresh look, glass block windows can be effective.
In What Way are Glass Block Windows Beneficial?
Glass block windows offer a number of benefits, many of which you won't get with standard windows. The most prominent of these benefits include the following.
They're Insulative
All windows provide some level of insulation. However, when compared, glass block windows are slightly more insulative than standard windows. This is due to the large amount of separation between their panes.
Because their panes are so far apart, glass block windows force heat and cold to travel further than they usually would. As such, a great deal of heat and cold is lost along the way. This, ultimately, results in greater energy efficiency.
They Prevent the Inward Flow of Water
Where glass block windows truly stand out is in their ability to prevent the inward flow of water. This is, again, due to the large amount of separation between their two panes.
The distance between these two panes not only reduces water seepage, but it also cuts down on condensation. In doing so, it reduces the risk of mold, musty smells, and flooding.
They Provide Privacy
One of the unique things about glass block windows is that they don't offer much visibility. Because they're translucent, they don't allow you to look through them with any clarity.
This is both good and bad. On one hand, they don't allow you to see clearly what's going on outside of your house. On the other hand, however, they maintain a respectable level of privacy.
They Allow in Sunlight
While glass block windows provide very low levels of visibility, they still allow ample sunlight. Generally speaking, a glass block window will allow your basement to be illuminated in the same way that a standard window would. As such, they allow you to keep the use of artificial lighting to a minimum (at least during the day).
Make Use of Arlington Heights Basement Waterproofing Services
Are you interested in installing glass block windows in your basement? Looking to make use of Arlington Heights basement waterproofing services? If so, ULB-DRY Waterproofing has you covered.
We have installed glass block windows in a number of Arlington Heights homes, helping to improve both their insulation and waterproofing qualities. Our team would be glad to work with you as well.
Contact us today to get the process started!