As you might know, basements generally require a little more attention than other rooms. The reason for this? They're exceedingly vulnerable to moisture. This is why basement waterproofing in Des Plaines is so important. By waterproofing your basement, you can drastically improve both its functional and aesthetic qualities.
There are a number of different basement waterproofing implements that you can utilize. One of the most common is drain tile.
Not sure what drain tile is? Interested in learning a little more about it? Keep on reading! This blog post will have everything you need to know.
What is Drain Tile Used For?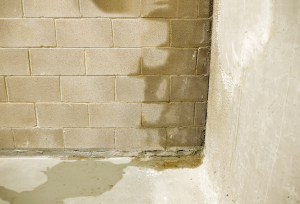 As rain falls, water seeps down into the ground, traveling further and further until it reaches an endpoint. In many cases, unfortunately, this endpoint is the inside of someone's basement.
To defend their basements against groundwater, many homeowners choose to install basement waterproofing systems. These systems are designed to prevent water from seeping in through basement walls or foundational cracks.
Drain tile is a key component in any basement waterproofing system. These tiles are buried underground, and are used to funnel ground water away from homes. Often working in tandem with sump pumps, they go a long way in keeping basements dry. Most typically made out of PVC pipe, drain tile essentially act like mini sewers for your basement.
How is Drain Tile Installed?
Drain tile can be installed on both the interior and exterior of your home. While interior and exterior drain tile have essentially the same installation processes, there are small differences between the two. These differences will be discussed below.
Interior Installation
When installing interior drain tile, the concrete in your basement will be broken so that a trench can be dug. Generally, a deep hole known as a sump basin will also be dug. This hole is used to collect excess amounts of water that flow in through the drain tile.
After a trench has been dug, a line of PVC pipe will be laid in the trench. This pipe will be connected to the sump basin, collecting any water that is pumped out from the basin.
The pipe will then need to be covered up. This is generally done with absorbent gravel and an absorbent fabric mat. Once covered with these materials, fresh cement will be poured over the pipe, solidifying it in one place.
Exterior Installation
In most cases, exterior drain tile installation follows the same general pattern as discussed above. However, when installing exterior drain tile, there is one extra thing to be mindful of: utility implements. Power lines and water pipes that are buried in the ground could possibly be stricken when digging around your house. The safest way to avoid this is by checking with the city before digging.
The remainder of the installation is carried out the same way as interior installations. PVC pipe will be laid. A sump basin will be created. Absorbent gravel, absorbent mats, and cement will then be laid over the pipe to ensure that it remains in one place.
After this is complete, your drain tile should operate effectively. The vast majority of your groundwater should then funnel to your sump basin.
Looking for Drain Tile Installation in Des Plaines?
Are you interested in installing drain tile in your basement? In need of drain tile installation services in Des Plaines, Illinois, specifically? The basement waterproofing experts at ULB-DRY are the people to call.
Over the years, we've installed drain tile in a number of basements throughout the Des Plaines area. We would love to make your basement the next.
Contact ULB-Dry now to schedule an appointment!