Moisture can absolutely destroy a basement, resulting in mold growth, musty smells, and an overall undesirable environment. For this reason, it's highly advised that you waterproof your Park Ridge, Illinois basement.
While a number of devices can be used to waterproof your basement, one of the key devices is drain tile. Want to learn a little more about drain tile? You're in the right place. This blog post has everything that you need to know.
What Do Drain Tiles Do?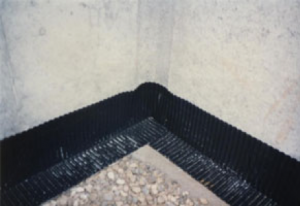 When water seeps down into the ground, it runs the risk of also seeping down into your basement. Fortunately, after this water has seeped down into the ground, there is a way to direct it away from your basement or into a sump basin: drain tile.
Drain tile systems can be installed both inside and outside of your basement. These systems typically consist of a series of PVC pipe that is laid just under the soil or floor at the perimeters of your basement walls.
If you want to keep your basement dry, it's highly recommended that you install a drain tile system. Drain tile systems are a highly effective way of redirecting unwanted water away from your basement.
The Drain Tile Installation Process
To help you understand what drain tile installation entails, we will discuss the process below. There are two main processes: one for interior installation and one for exterior installation.
Interior
Interior drain tile installation begins with the breaking of concrete in your basement. Enough concrete is broken so that a deep hole called a sump basin is produced. Generally, this hole measures in at approximately 12 inches x 18 inches, and is dug in the corner of your basement.
After this hole has been dug, a narrow, moat-like trench will be dug out of the floor around the inside of your house. Usually, this trench will measure in at around 10 inches deep. Once the trench exists, piping will be placed into it, which will connect to the hole that was dug in your basement.
Next, the trench will have to be covered. It is usually covered with a form of gravel that is designed to be absorbent. This gravel is placed both above and below the drain tile.
Once this has been done, a mat will be placed over the piping. This is used for draining purposes. To finish the process, this mat will be covered in cement.
Exterior
Exterior drain tile installation is very similar to interior installation. The only big difference between the two is that, when a trench is dug for exterior drain tile, it is dug on the outside of your house, and not within your basement walls. Because of this, it is necessary for the installer to check for the existence of utility lines and pipes below the surface.
The rest of the process goes the same. You will then have a sump basin dug in your basement. This sump basin will connect to your drain tile, which will run down from the surface of the earth to your basin.
To hold everything in place, your drain tile will be surrounded by gravel, a drainage mat, and cement.
Looking to Install Drain Tile in Park Ridge, Illinois?
Are you interested in installing drain tile in your basement? Looking for drain tile installation in Park Ridge, Illinois? If so, the people at ULB-DRY Waterproofing are the company you want to see.
With over 25 years of waterproofing experience on our side, we know everything there is to know about installing drain tile systems. We can have you drain tile set up in no time.
Contact us today to start the process.