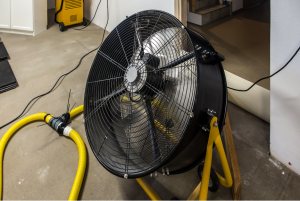 If you live in the Evanston area, then you've probably heard the phrase "basement waterproofing" more than a few times. However, the fact of the matter is that many homeowners are unaware of the various elements that make up their basement waterproofing system.
Are you interested in learning about them? If so, you've come to the right place. This basement waterproofing company in Evanston, Illinois is going to review some of the most effective basement waterproofing solutions that are available below.
Sump Pump Installation
One of the biggest keys to maintaining a dry basement in Evanston is having an effective sump pump. A sump pump is an electricity-driven pump that sits within a hole known as a sump pit. Its responsibility is to gauge groundwater levels and then pump water away from the foundation of the home should levels grow too high.
In doing this, it reduces hydrostatic pressure against the foundation. It also helps prevent basement flooding. In fact, the sump pump is the only waterproofing entity that actively works against basement moisture. Installing a sump pump is imperative for anyone who wants to keep their basement dry.
Drain Tile Installation
There's more to an effective basement waterproofing system than just the sump pump. Many homeowners can benefit from installing drain tiles as well. Drain tiles are underground pipes that catch groundwater and then redirect it to a different area of the property. By doing this, they reduce hydrostatic pressure against the home's foundation, which reduces instances of foundational cracking and water seepage.
Drain tiles work in tandem with sump pumps and are integral to keeping a basement free of moisture, mold, musty smells, and more. They can be installed both underneath basement floors and outside of basement foundations. Regardless, they'll go a long way in keeping your basement dry.
Want to find out whether a drain tile system is right for your home? If so, do not hesitate to get in touch with your local basement waterproofing company in Evanston, Illinois.
Foundation Crack Repair
Another component of basement waterproofing is foundation crack repair. Over time, as groundwater places pressure against the outside of a foundation, it puts additional stress on the foundation. Eventually, this can cause the foundation to crack.
When foundation cracks form, they create avenues for groundwater to flow through. This results in basement water seepage, and everything that comes with it — mold growth, flooding, musty smells, and more.
There's nothing you can do to preeminently prevent your foundation from cracking. If you do notice cracks, it's important to address them as soon as possible. Should a crack exceed three inches in length or a quarter inch in width, it needs to be repaired. Your local basement waterproofing company in Evanston, Illinois can carry out the necessary repairs.
Yard Grading
Depending on the positioning of your house, you might also need to grade your yard. This is the process of moving soil around so that the home isn't sitting at the bottom of a hill. You can either level out the hill or greatly reduce it slope. This is an intensive measure — one that's suited for only the most severe of basement waterproofing challenges.
Most homeowners in the Evanston area don't have to worry about this issue. However, if your home is located at the bottom of a hill, you won't have much choice but to have your yard graded. Grading your yard will reduce the amount of groundwater that juts up against your home's foundation, thus reducing the amount of water that makes its way into your basement.
Looking for a Basement Waterproofing Company in Evanston, Illinois?
Are you ready to implement an effective basement waterproofing system that will keep your home dry and free of moisture damage? If so, ULB-DRY Waterproofing is the company to call.
As the top-rated basement waterproofing company in Evanston, Illinois, we have installed all types of waterproofing systems for homeowners over the years. Regardless of your needs, we are the team to call. Contact us today to get started.