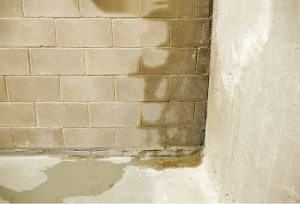 When it rains, all that rainfall eventually seeps down into the ground below. Once in the ground below, it applies pressure against the foundations of homes, leaving them vulnerable to taking on water. Because of this, basement waterproofing services are often necessary to protect a home from flooding.
You might be wondering: what types of basement waterproofing services are available, and how can they help protect your home from flooding? This basement waterproofing company in Highland Park, Illinois is going to discuss them below.
Sump Pump Installation
Let's begin by discussing sump pump installation. A sump pump is a pump that directs groundwater away from the base of a home. It sits inside of a hole known as a sump pit. When water levels grow too high in this hole, the pump activates and immediately lowers those levels.
In doing so, the sump pump reduces hydrostatic pressure against the home's foundation. This results in fewer foundation cracks. In addition, it reduces the amount of groundwater that's allowed to seep through existing foundation cracks.
Sump pumps are the most vital part of any basement waterproofing system. They're the only part of the system that actively works against flooding and hydrostatic pressure. Therefore, if you're going to install any one basement waterproofing entity, your basement waterproofing company in Highland Park, Illinois will recommend installing a sump pump.
Drain Tile Installation
Up next is drain tile installation. Drain tiles are pipes that are buried underground. Their responsibility is to catch groundwater and then redirect it to a different part of the yard.
For the purposes of basement waterproofing, drain tiles can be buried under the basement floor and outside of the home's foundation. In both cases, they help to reduce hydrostatic pressure against the home's foundation, and therefore reduce both cracking and indoor water seepage.
Drain tiles are often used in tandem with sump pumps to keep foundation-adjacent groundwater at bay. If you want a truly effective basement waterproofing system, you should consider incorporating drain tiles.
Foundation Crack Repair
Another basement waterproofing measure you should utilize is foundation crack repair. Over time, foundations will take on cracks. There's nothing you can do to stop this from happening.
If you don't fix these cracks, they will allow water to seep through them. When this occurs, your basement will be subject to mold growth, musty smells, and maybe even flooding in extreme cases. Therefore, regular foundation crack repair is strongly recommended.
By having your foundation cracks repaired by a basement waterproofing company in Highland Park, Illinois, you will help keep water out of your basement while also strengthening your foundation. In doing so, you can prolong its use and save yourself money in the long run.
Yard Grading
Depending on your circumstances, you might need to grade your yard. This is a process where you move soil around so that groundwater can't collect in one specific area.
This is commonly done when a home is built at the bottom of a hill. This hill might be causing water to roll down against the home's foundation. Therefore, to reduce the amount of hydrostatic pressure that the foundation is subject to, the slope is reduced.
Most basement waterproofing companies in Highland Park, Illinois will recommend yard grading as a last resort. This is because it's an extensive project that requires a bevy of heavy machinery. However, if your home is at the bottom of a hill, it's a process that could significantly benefit your home.
Looking for a Basement Waterproofing Company in Highland Park, Illinois?
Are you looking for any of the basement waterproofing services reviewed above? Ready to partner with the best basement waterproofing company in Highland Park, Illinois? If so, look no further than the professionals at ULB-DRY Waterproofing.
Contact us today to learn more about the services we offer.