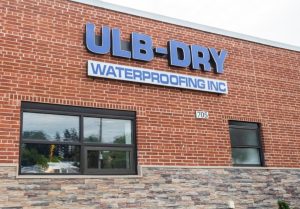 Do you often have problems with moisture in your basement? Looking for a permanent solution? If so, it's time to get in touch with your local basement waterproofing company.
The question is: how do you find the right basement waterproofing company? What are some of the most important things you should look for? This basement waterproofing company in Elmhurst, Illinois is going to discuss everything you'll need to know below.
Consider Experience
You don't want to hire a completely inexperienced company to handle your basement waterproofing project. You want to hire a company that's done these projects countless times before. These companies are less prone to making mistakes and are therefore a better investment of your money.
Newer waterproofing companies might be able to complete your project successfully. However, they have no reputation for you to judge them on. Plus, they're still more prone to mistakes, as they're generally still in the learning stages of waterproofing.
It's best to look for a basement waterproofing company in Elmhurst, Illinois with at least two years of experience. Any company that has kept a positive reputation over its first two years of existence is a company worth considering.
Inquire About Insurance Coverage
Whenever you bring a company in to do work on your home, it's important make sure that the company has insurance coverage. This will protect you not only if the company damages your home, but if one of the company's employees is injured while working on your property.
There are two types of insurance to inquire about: general liability insurance and workers' compensation insurance. You should ask to see proof of both types of insurances before you hand any money over.
Check the Services Provided
Not all waterproofing companies provide the same services. Whereas some companies provide every waterproofing service under the sun, others may only provide sump pump installations or drain tile installations, for instance.
Companies that provide the full suite of services are generally your best bet. This is because they're capable of implementing a full and thorough basement waterproofing system. Other companies that do not approach the waterproofing process in the same way typically do not provide as good of results.
Gauge Reputation
A company's reputation matters. In fact, it's hugely important, as it indicates the level of work it's done in the past.
If a company has a positive reputation, it's because it's done good work on a consistent basis. If it has a negative reputation, it's because its work is spotty at best.
You can always check Google, Facebook, and Yelp for customer reviews on the companies you're considering. Then, you can use those reviews to get a feel for the reputation of each basement waterproofing company in Elmhurst, Illinois you are considering.
Ask About Cost
No two basement waterproofing companies are going to charge the same rates. In fact, many companies will charge vastly different rates from others. When choosing a basement waterproofing company in Elmhurst, Illinois, it's imperative that you ask about costs.
It's best to call the companies you're considering and tell them exactly what you need to have done. Then, ask for estimates on the specific project you described.
Any reputable company will give you an estimate upon inquiry, without resistance. Once you have these estimates, you'll want to compare them against each other and choose the one that best satisfies your budget.
Looking for a Basement Waterproofing Company in Elmhurst, Illinois?
Are you looking for a reputable, experienced, and licensed basement waterproofing company in Elmhurst, Illinois? If so, you've come to the right place — ULB-DRY Waterproofing is the company to call.
Our team has waterproofed countless basements throughout the Elmhurst area over the years. Regardless of the type of basement waterproofing system you're looking to implement, we can provide a solution. Contact us today to discuss your options.