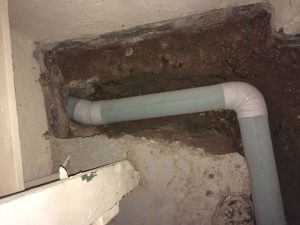 At some point in time, you've likely heard a thing or two about basement waterproofing. However, do you have a full understanding of what it entails? If not, then you've come to the right place.
Below, this basement waterproofing contractor in Lincolnshire, Illinois is going to review some of the most effective basement waterproofing services you may want to take advantage of in 2023.
The Installation of Sump Pumps
When it comes to actively stopping the inward flow of groundwater, there's nothing better than a sump pump. Sump pumps gauge groundwater levels and then, once they've reached dangerous levels, go to work, pumping water out far away from the homes in which they're installed.
Sump pumps are installed inside of holes called sump pits. These pits serve as access areas for groundwater, and they are usually located in the corners of basements.
Sump pumps are imperative when it comes to basement waterproofing. They're the only basement waterproofing components that work actively against the inward flow of water. This enables them to stave off flooding during bad storms.
If you'd like to install a sump pump, do not hesitate to get in touch with your local basement waterproofing contractor in Lincolnshire, Illinois.
The Installation of Drain Tiles
Another component in basement waterproofing is drain tiles. These are underground pipes that catch water and redirect it to different areas. In doing so, they prevent groundwater from building up against a home's foundation.
Drain tiles often work in tandem with sump pumps. They can be buried both outside of foundations and underneath foundations, providing complete coverage for houses of all sizes.
If you're serious about keeping water out of your basement, your basement waterproofing contractor in Lincolnshire, Illinois may recommend installing drain tiles in your yard.
The Fixing of Foundation Cracks
Foundations crack — it's inevitable. Regardless of what you do to protect them, they will eventually form over time. That said, you can't let these cracks remain. You need to take action to repair them.
This is a regular part of basement waterproofing. If you fix cracks as they appear, you'll prevent water from making its way into your basement.
If you want to minimize the number of cracks that you need to repair, you can install a basement waterproofing membrane. This is a liquid substance that's applied to the interior of the basement wall which then dries and prevents water from passing through.
Whether you're looking to have foundation cracks repaired or have a waterproofing membrane installed, your local basement waterproofing contractor in Lincolnshire, Illinois can help.
The Grading of Yards
One last way to waterproof your basement is to grade your yard. This involves moving soil from one area to another as a means of eliminating slopes. It's particularly beneficial in situations where the house is located at the bottom of a hill.
Grading a yard is an intensive project. It requires heavy machinery and will involve the temporary takeover of your entire yard. That said, in some situations, it's necessary and will benefit your basement mightily.
If you need help with yard grading, call your local basement waterproofing company. They'll carry the project out both properly and efficiently.
Looking for a Basement Waterproofing Contractor in Lincolnshire, Illinois?
Are you ready to protect your basement in 2023? If so, and if you're ready to partner with the best basement waterproofing contractor in Lincolnshire, Illinois, look no further than ULB-DRY Waterproofing.
Our crew has waterproofed countless basements throughout the Lincolnshire area, and we look forward to waterproofing yours as well. Regardless of your basement waterproofing needs, we can get the job done right.
Contact us today to discuss your options.