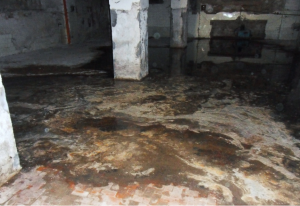 Do you own a home in the Mundelein area that has a basement? If so, and if you want to turn it into a habitable area, you'll need to waterproof it. Waterproofing your basement will not only prevent it from flooding, but it will also help prevent musty smells, mold growth, and foundation cracks.
Not sure which basement waterproofing services are right for your home? If so, you've come to the right place. This basement waterproofing company in Mundelein, Illinois is going to review some of the most popular options below.
Sump Pump Installations
Sump pumps gauge groundwater levels around a home, and then kick into action once those levels have grown too high. In doing so, they reduce hydrostatic pressure against the home's foundation and reduce the risk of basement flooding as much as possible.
Note, though, that the installation of a sump pump can be a complex process. Therefore, if you want to install a sump pump, you should contact a basement waterproofing company in Mundelein, Illinois.
Drain Tiles Installations
Drain tiles are pipes that catch groundwater and redirect its flow so that it doesn't come to rest up against a home's foundation. These pipes minimize foundational deterioration, and they also help to prevent flooding. They're integral to a basement waterproofing system at large.
You can install drain tiles both under your basement and on its exterior. If you're interested in doing so, do not hesitate to reach out to your basement waterproofing company in Mundelein, Illinois.
The Establishment of Basement Waterproofing Membranes
A good way to reinforce foundation crack repair is to install a basement waterproofing membrane. This is a liquid substance that hardens when applied and serves as a waterproof coating. It acts as the last line of defense against groundwater, and it also helps reduce the need for foundation crack repair.
Basement waterproofing membranes aren't 100% necessary. However, they can be highly beneficial. For more information on them, give us a call!
Foundation Crack Repair
Cracking is an unavoidable reality when it comes to foundations. Regardless of what you do to protect your foundation, it will take on cracks at some point. If you don't repair these cracks, they will allow water to come through your foundation, thus resulting in basement flooding, mold growth, and all sorts of other problems.
Every five years or so, it's wise to have your basement walls and foundation inspected by a professional basement waterproofing company in Mundelein, Illinois. They'll find all existing cracks and repair them as needed.
Yard Grading
A house should never be built at the bottom of a hill, as hills generally cause groundwater to pool at their bases. Unfortunately, some homes are built within such valleys. Fortunately, you can do something about it: you can grade your yard to eliminate all pooling.
Yard grading includes moving large amounts of soil as a means of flattening out the land. It's intensive in nature, but sometimes becomes necessary. If you're dealing with excessive water pooling next to your home, you should ask your local basement waterproofing company about yard grading services.
The Installation of Glass Block Windows
If you're going to let natural sunlight into your basement, you're going to have to install windows of some kind. The most watertight windows in existence are glass block windows. These double-paned windows possess large amounts of air in between their two panes, making it almost impossible for water to flow through them.
If you'd like to install glass block windows, call a basement waterproofing company. Not only will they install glass block windows for you, but they'll supply them to you as well.
Looking for a Basement Waterproofing Company in Mundelein, Illinois?
Are you looking for any of the services reviewed above? If so, and if you're looking for the best basement waterproofing company in Mundelein, Illinois, look no further than ULB-DRY Waterproofing.
We have worked with countless home and business owners throughout the Mundelein area over the years. Regardless of the type of waterproofing services you need, we are the people to call. Contact us today to get started.