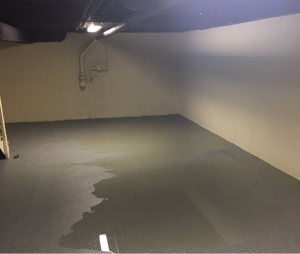 Are you interested in waterproofing your basement? If so, finding the right company is not always easy. The question is: what should you look for when choosing a professional basement waterproofing company?
There are a few key things to look out for when searching for the right basement waterproofing company in Lombard, Illinois. These include the following:
1. A Good Amount of Experience
First and foremost, your chosen basement waterproofing company should have a good amount of experience. Experience is vital, as it gives a company time to shake out common mistakes. It also gives the company time to hone its operational processes, such as customer service, payment processing, and more.
New companies might be able to get the job done. However, they're much more prone to making mistakes. That is why, in general, it's better to avoid them.
We recommend choosing a basement waterproofing company in Lombard, Illinois with at least two years of experience. If a company has maintained a positive reputation after two years, they likely have what it takes to get the job done.
2. Insurance Coverage
Whenever you hire someone to do work on your property, you need to make sure that they carry insurance coverage. This is vital, as it will protect you from any injuries or damages that may occur on or to your property.
If a company doesn't carry insurance, and it accidentally damages part of your home, it might try to get away without paying for said damages. However, if that company has insurance coverage, they will only have to pay minimal amounts of money out-of-pocket, and they will be much more likely to cover the expenses, no questions asked.
This not only protects you financially, but it also ensures that you don't have to file any lawsuits. In other words, it reduces your overall burden as it pertains to the project.
Make sure your basement waterproofing company in Lombard, Illinois has both general liability insurance and workers' compensation insurance. Whereas general liability insurance will cover damage to your property, workers' compensation insurance will cover injuries to the company's employees that occur on your property.
3. The Type of Services You Require
Not all basement waterproofing companies provide the same services. While some might only install sump pumps and drain tiles, others might do those things plus yard grading, glass block window installation and more.
Most companies list their services on their website. If they aren't listed there, just call the company. They'll be glad to give you all the information you need.
4. Reasonable Rates
Basement waterproofing companies charge a range of different rates. Whereas one company might charge a certain rate for a sump pump installation, another might charge double that amount for the same service. The point is, there can be a great deal of variation in cost.
For this reason, when choosing a basement waterproofing company in Lombard, Illinois, you'll want to make sure that its rates are reasonable given your budget.
It's best to call the various companies you're considering and explain what types of work you need to have done. Then, ask for an estimate. Any reputable company will provide you with an itemized estimate upon inquiry. Use these estimates to determine which companies fit in your budget, and then select between those that qualify.
Looking for a Basement Waterproofing Company in Lombard, Illinois?
Are you looking to partner with the premier basement waterproofing company in Lombard, Illinois? If so, you've come to the right place — ULB-DRY Waterproofing is the company to call.
Our crew has waterproofed countless basements throughout the Lombard area. Contact us today to learn how we can help.