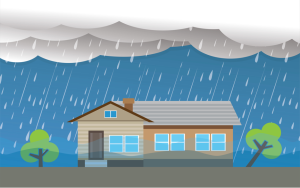 Are you tired of just using your basement as a storage area? Hoping to get rid of that musty smell and turn your basement into a comfortable living space? If so, and if you live in the Glenview area, one of the first things you should think about is waterproofing your basement.
With that said, you might be wondering what kinds of waterproofing methods are available to you. This basement waterproofing company in Glenview, Illinois is going to review four of the most effective waterproofing methods to consider.
Yard Grading
The first waterproofing method we're going to discuss is yard grading. This is when you dig up and reshape the soil in your yard to prevent the pooling of water. It's most beneficial for houses that are built at the bottom of hills.
Yard grading is an intensive process involving heavy machinery. As such, it's generally seen as a last option. Note, though, that you can grade your yard at any time and for any reason. Some even grade their yards for aesthetic reasons.
Have water pooling around the base of your home? Yard grading might be a necessity for you. Give your local Glenview, Illinois waterproofing company a call and they'll be able to provide an assessment.
Sump Pump Installation
Next, we're going to discuss sump pump installation. A sump pump is a pump that removes excess groundwater from around your house. It helps prevent flooding as well as foundation cracking.
Sump pumps are installed in sump pits. These are holes dug in the corners of basements. They provide access to groundwater and enable sump pumps to do their jobs.
Of all the basement waterproofing methods in existence, sump pump installation reigns supreme. Though they're not perfect in protecting basements from water, they're the most effective and reliable implements there are.
Drain Tile Installation
Another waterproofing method to consider is drain tile installation. Drain tiles are essentially just pipes that catch groundwater and redirect it to different areas. They're buried underground, sometimes underneath basements and sometimes on the outside of basements.
Though drain tiles offer benefits on their own, they're often used in tandem with sump pumps. Because of their ability to move groundwater away from the bases of homes, they reduce the risk of foundation cracks as well as the risk of flooding.
If you want the best water protection possible for your basement, you need to consider installing drain tiles. As always, your local Glenview, Illinois basement waterproofing company can help you with this task.
Foundation Crack Repair
This last one isn't optional: foundation crack repair. Regardless of what you do to protect your foundation, it will incur cracks. These cracks will not only allow water through but will also weaken the foundation over time.
As such, if they're not fixed, you could have a wet basement and a caved-in foundation. You don't want to deal with either of these problems, both of which can cost you thousands of dollars' worth of repairs.
The solution? Foundation crack repair. Your basement waterproofing company in Glenview can carry out this project for you, patching up cracks on both the interior and exterior of your foundation.
Looking for the Most Trusted Basement Waterproofing Company in Glenview, Illinois?
Are you ready to waterproof your basement? If so, and if you're looking for the most trusted basement waterproofing company in Glenview, Illinois, look no further than the experts at ULB-DRY Waterproofing.
Our crew is well-versed in all aspects of basement waterproofing, and we would be more than happy to work with you. Whether you're located in Glenview or a surrounding suburb, we are the company to call. Contact us today at (630) 333-4097 to discuss your waterproofing needs.