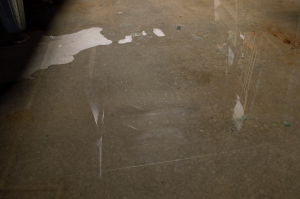 Has your basement taken on water? In these situations, many homeowners scramble to call the first basement waterproofing company they can find. However, when it comes to basement waterproofing, it's important that you work with the right company — one that is licensed, experienced, and reputable.
Are you wondering how to find the right basement waterproofing company in Elmhurst, Illinois? We're going to discuss the process below.
Start with Google
The first thing you should do is search for waterproofing companies on Google. You can type "waterproofing companies in Elmhurst, Illinois" into the search box and see what comes up. You should be met with a long list of companies.
Next to each company should be a star rating, along with reviews from past customers. You can use these ratings and reviews to determine which companies are the most highly regarded. Then, write a handful of companies down on a piece of paper to use for further comparison.
Assess Experience
When hiring a basement waterproofing company in Elmhurst, experience is something you'll want to consider. In general, experienced companies provide a much higher standard of work than inexperienced companies. This is because they've had time to iron out common mistakes and fine-tune their business processes.
This doesn't mean that it's bad to hire a relatively new company. It's just riskier than hiring a proven company.
With that said, it's best to choose a waterproofing company with two or more years of experience in the field. If a company has maintained a positive reputation over this length of time, they're probably doing things right.
Ask About Insurance
Another thing you should do when looking for an Elmhurst basement waterproofing company is to ask about insurance. You should absolutely make sure that the company you choose has insurance coverage. If they're not insured, you may not be able to hold them liable for any damages that occur on your property.
If your waterproofing company has insurance, its policy will cover any incidents that could occur. This way, you won't end up having to pay for any damage that you did not cause.
At a minimum, you should make sure that your chosen company has general liability and workers' compensation insurance. These two policies should cover you entirely.
Inquire About Their Services
Different basement waterproofing companies provide different waterproofing services. Whereas some might provide sump pump installation only, others may provide sump pump installation, drain tile installation, downspout extension installation, and more.
The key is to choose a company that can meet your needs. If a company doesn't provide the service that you require, you'll want to consider other options.
Ask for Estimates
Our last piece of advice is to ask for estimates. This will help you avoid overpaying for services, and it will also help you get a feel for what your budget should be.
Asking for estimates is easy. You can simply call the companies on your list, discuss the services you need, and ask for a price quote. Any reputable Elmhurst waterproofing company should provide you with a quote upon inquiry.
Once you have the quotes, you can compare them to one another. We recommend focusing on the companies whose prices fall somewhere in the middle. Companies with extremely low prices could be a risky bet, as they might offer low prices to make up for a lack of experience.
Looking for a Reputable Basement Waterproofing Company in Elmhurst, Illinois?
If you're looking for a reputable basement waterproofing company in Elmhurst Illinois, then you've come to the right place — The experts at ULB-DRY Waterproofing have you covered.
Our team has waterproofed countless basements throughout Elmhurst and its surrounding areas. Regardless of your waterproofing needs, we have you covered. Contact us today to get started.