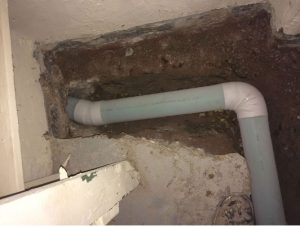 Because they exist underground, basements are prone to taking on water. As such, there are a variety of basement waterproofing entities available today. These entities work to keep water out of your home, helping you prevent structural damage, mold growth, and more.
Are you wondering what kinds of basement waterproofing methods are available to you? If so, you've come to the right place. This basement waterproofing company in Des Plaines, Illinois is going to review your options below.
Sump Pump Installation
One of the most common forms of basement waterproofing is a sump pump installation. A sump pump is a pump that evacuates groundwater once levels have grown too high. It sends the water to a different part of the yard, taking pressure off the home's foundation and reducing the risk of basement flooding.
Sump pumps are installed within a sump basin. This is essentially just a hole that's dug in the corner of a basement. It collects groundwater, which is then expelled by the sump pump periodically. If there's one waterproofing method that you're going to implement in your Des Plaines home, this should be it.
Downspout Extension Installation
Does water tend to pool near the foundation of your home every time there's a storm? If so, this is most likely because your roof's downspouts don't extend out far enough away from your home. As such, the water ends up pooling right next to your foundation.
How can you prevent this? By installing downspout extensions. These are essentially just tubes that you put on the end of your downspouts. They lengthen the downspouts by several feet, thus ensuring that roof water doesn't pool by the home's foundation. If you need to install downspout extensions, your local Des Plaines basement waterproofing company can help.
Drain Tile Installation
Another basement waterproofing method to consider is drain tile installation. Drain tiles are pipes that are buried underground. They catch groundwater as it's passing by, then they transfer that water to a different part of the yard.
In some cases, drain tiles are used in tandem with sump pumps. However, they can be used on their own as well. If you're looking to install drain tiles around your basement, a professional basement waterproofing company in Des Plaines can get the job done.
Yard Grading
In situations where a house is built at the bottom of a hill, all the groundwater tends to settle to settle near the home's foundation. This results in tremendous pressure against the foundation. Over time, this pressure can lead to severe foundation cracking and deterioration.
This is where yard grading comes in. Yard grading is the process of digging up soil and moving it to another area. This can be done to remove hills in your yard, which can ultimately reduce the amount of water that's able to pool around a home's foundation.
Waterproofing Membrane Installation
The last Des Plaines basement waterproofing method we're going to discuss is waterproofing membrane installation. This is applied to your basement walls in a liquid form, and once the liquid dries, it effectively waterproofs your walls. The result is that groundwater is not able to seep through any cracks in your foundation. Most waterproofing membranes last around ten years.
Looking for the Most Trusted Basement Waterproofing Company in Des Plaines, Illinois?
Are you interested in utilizing any of the waterproofing methods reviewed above? Looking for the premier waterproofing company in Des Plaines, Illinois? If so, we team at ULB-DRY Waterproofing is here to help.
We have installed waterproofing entities in countless homes and commercial properties throughout the Des Plaines area. Regardless of your waterproofing needs, we are the company to call. Contact us today to discuss your options.