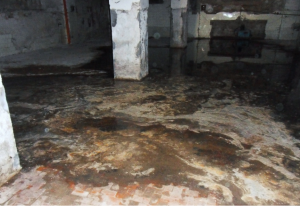 Are there water stains on your basement walls? Does your basement smell musty? Has it flooded a time or two? If you answered 'yes' to any of the questions above, then you could benefit from waterproofing your basement.
Now, the question you might have is: what does basement waterproofing involve? If you're interested in learning about the topic, then you've come to the right place. Without further ado, here is everything you'll need to know about basement waterproofing in La Grange, Illinois.
Reasons for Basement Waterproofing
You might be aware of what basement waterproofing is, but why is it necessary? There are a few different reasons.
For one, basement waterproofing in La Grange helps prevent flooding. In doing so, it protects your valuables and saves you money. In addition, it prevents mold growth and keeps musty smells at bay.
Basement waterproofing can have positive effects on your home's foundation as well. See, foundation crack repair is a key part of basement waterproofing. Not only does it help prevent water from coming through your foundation, but it also ensures that your foundation remains strong over time.
If you don't waterproof your basement, it will most likely only be a semi-habitable area. You might be able to spend time in it occasionally, but you probably wouldn't want to fully furnish it due to the risk of flooding. Waterproofing your basement makes it 100% habitable, just like any other room in your home. Because you don't have to worry about your possessions getting ruined, you can put literally anything inside of it.
Waterproofing Methods
There are several methods that a La Grange basement waterproofing company could use to protect your basement, each of which provides different benefits. We're going to discuss the most common methods below.
Sump Pump Installation
The first method we'll discuss is sump pump installation. This involves digging a sump pit in the corner of the basement and installing the sump pump within it. The sump pump is responsible for gauging groundwater levels and pumping out excess water when it reaches a certain level.
You can think of the sump pump as the beating heart of your basement waterproofing system. It actively keeps groundwater levels at bay, thus preventing flooding. If there's one thing you do to waterproof your basement, installing a sump pump should be it.
Drain Tile Installation
Another method that's often utilized is drain tile installation. This involves installing pipes down in the ground so that it can catch groundwater and redirect it to a different area. It keeps water away from the home's foundation, thus limiting deterioration and reducing the risk of basement flooding.
Drain tile can be used in tandem with a sump pump or on its own. It's beneficial in either case, and it will help regulate the water levels in different areas of your property.
Foundation Crack Repair
Over time, groundwater exposure can have quite an effect on a foundation. The more water the foundation is exposed to, the more the foundation will deteriorate. The more the foundation deteriorates, the more cracks it will form, and the more groundwater the basement will take on.
As such, it's important that you hire a La Grange basement waterproofing company to patch up your foundation from time to time. This is done through foundation crack repair, which is a process that involves filling each crack with a high-protection sealant. This should be done for every serious foundation crack to prevent water seepage and improving the foundation's strength.
Looking for a Basement Waterproofing Company in La Grange, Illinois?
Are you interested in waterproofing your basement? Are you looking for the right basement waterproofing company in La Grange, Illinois? If so, we here at ULB-DRY Waterproofing are the people to see.
Our experts have waterproofed countless homes throughout the town of La Grange. Regardless of your needs, we are here to help. Contact us today to discuss your basement waterproofing options.