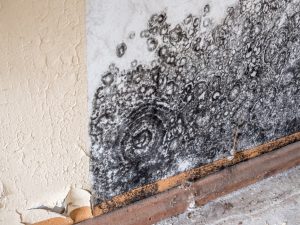 Are you planning on completing the unfinished basement in your home this spring? If so, before you get started with that, you should consider waterproofing you basement in Westmont.
The question you may have now is: what are the benefits of basement waterproofing? Believe it or not, there are quite a few advantages. They include the following:
Reduced Water Seepage
One of the biggest benefits of basement waterproofing is reduced water seepage in your basement. By sealing up foundation cracks, and by pumping out excess amounts of water around your foundation, you can help keep your basement dry — both in the short-term and the long run.
If you don't waterproof your basement, the water seepage will likely become more and more severe. Eventually, it could get to a point where you're dealing with full-on flooding. This could pose a threat to not only your possessions, but to the structural integrity of your home as well.
We recommend calling your local Westmont basement waterproofing company and see what kinds of waterproofing entities are available to you. Not only can they provide you with these products, but they can install them for you as well.
Reduced Mold Growth
Where water goes, mold soon follows. As such, homeowners often deal with mold in their basements. It's not uncommon for water to seep into a Westmont basement, so it's only natural that mold would end up there as well.
What this means is that, by waterproofing your basement, you can also reduce the amount of mold that grows in it, which leads to better indoor air quality.
Less Dust
Like mold spores, dust mites go where the water is. As such, if there's water leaking into your basement on a regular basis, it will attract dust over time.
If you want to keep the amount of dust in your basement to a minimum, you'll want to install some basement waterproofing entities. Sump pumps, drain tiles, foundation crack repair, and other solutions can be implemented to help regulate the amount of dust in your Westmont basement.
Stronger Foundation
A key part of basement waterproofing is foundation crack repair. This is the process of filling foundation cracks so that they don't allow groundwater to seep into the home.
The most noticeable benefit of foundation crack repair is the elimination of water seepage. However, another benefit is that it provides a stronger foundation for your home. Every time a foundation crack is eliminated, the foundation gets stronger. The stronger your foundation, the better off your Westmont home will be.
The Ability to Finish Your Basement
Do you have any interest in finishing your basement? If so, basement waterproofing is a necessity. As you probably know, carpet and drywall don't react well to water. As such, to have a functional living space in your basement, you'll need to implement a waterproofing system.
By installing basement waterproofing entities like a sump pump and drain tile, you can turn your basement into a habitable place, adding hundreds of additional square feet in your home. This can put you in position to create a game room, a theater, or just another hang-out spot.
Looking for Basement Waterproofing Services in Westmont, Illinois?
Are you looking for basement waterproofing services in Westmont, Illinois? If so, we here at ULB-DRY Waterproofing are here to help.
We have waterproofed countless basements throughout the Westmont area, installing things like sump pumps, drain tiles, and much more. Regardless of your needs, we can accommodate you. Contact us today to get the process started!