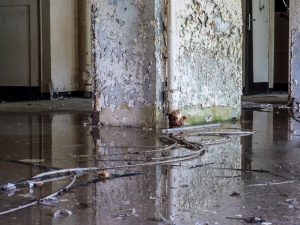 Because basements are built underground, and because the ground is filled with water, it should come as no surprise that basements are constantly being bombarded with moisture. Fortunately, there are ways to effectively combat this problem — all you have to do is waterproof your basement.
Are you curious about the different basement waterproofing methods that are available to you? If so, then you've come to the right place. We're going to discuss five of the most common basement waterproofing methods in Lake Zurich below.
1. Sump Pump Installation
When it comes to basement waterproofing, a sump pump is one of the most important elements. A sump pump is a pump that regulates water levels around a house. It sits within a sump pit (a hole that's dug into the corner of a basement), and it pumps out water when the levels reach a certain point.
A sump pump is extremely important, as it will prevent a basement from flooding. It will also reduce hydrostatic pressure around a home's foundation, thus reducing the risk of foundation cracks.
If there's any basement waterproofing method you're going to utilize, it should be a sump pump installation.
2. Drain Tile Installation
Another basement waterproofing method to consider is drain tile installation. Drain tiles are essentially funnels that catch groundwater and direct it to a different part of a property. They exist underground, and they often work in tandem with sump pumps.
You can install drain tiles on both the interior and exterior of your basement. In some cases, one set of drain tiles will suffice. However, installing them on both sides of your basement will provide you with the greatest level of protection.
3. Foundation Crack Repair
One of the most common ways that water enters a basement is through foundation cracks. These cracks form over time, and they often allow water to seep through them on a regular basis. This can lead to flooding, mold growth, musty smells, and a variety of other undesirable effects.
Fortunately, this is a problem that can be fixed. All you have to do is patch up the existing cracks, which can be done with a concrete sealant. The sealant is injected into the crack, thereby filling it and eliminating it altogether.
In addition to preventing water seepage, foundation crack repair also improves a foundation's structural integrity. This bodes well for the future of the home.
4. Waterproofing Membrane Installation
If you want to reduce your need for foundation crack repairs, you can install a basement waterproofing membrane. This membrane adheres to the wall of a basement and prevents moisture from seeping through it.
Membranes generally last for around ten years, and during that time, they almost entirely prevent water from seeping through basement walls. As such, they reduce foundation cracks, mold, musty smells, and flooding.
5. Yard Grading
Is your yard particularly hilly? If so, it could be causing water to funnel down toward your home. This will result in greater hydrostatic pressure on the outside of your foundation, leading to increased foundation cracks and more water exposure in your basement.
Fortunately, there's something that can be done about this. All you have to do is grade your yard. This involves digging up piles of soil and repositioning them so that your yard ultimately funnels water away from the home. It's a tough task, but it can make a world of difference.
Looking for Basement Waterproofing Services in Lake Zurich, Illinois?
Are you interested in waterproofing your basement? Looking for basement waterproofing services in Lake Zurich, Illinois? If so, we here at ULB-DRY Waterproofing can help.
We've waterproofed countless basements throughout the Lake Zurich area. Regardless of the waterproofing solution you're looking to implement, we can assist you.
Contact us today to request a free quote!