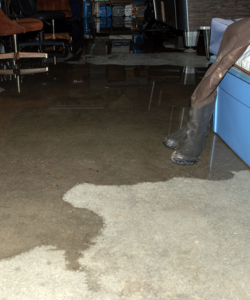 Basements exist underground, and the ground is filled with water. As a result, basements are perpetually vulnerable to water exposure.
This is why basements need to be waterproofed. Waterproofing a basement helps keep the space safe, dry, and functional. Are you curious as to the different types of basement waterproofing services that are available in Lake Bluff, Illinois? Then read on. We're going to review them below.
Sump Pumps
Perhaps the most common method of basement waterproofing is to install a sump pump. Sump pumps sit within sump pits, and they operate by pumping out water as it accumulates. In doing so, they help avoid basement floods.
Sump pumps can also help to reduce the amount of water that accumulates on the outside of a home's foundation. In doing this, they reduce the risk of foundation cracks, which can help you save money in the form of repairs.
If there's one thing you're going to do to waterproof your basement, it should be to install a sump pump. The sump pump is like the beating heart of any basement waterproofing system.
Drain Tiles
Another effective method of waterproofing your basement is to install drain tiles. Drain tiles are essentially just a system of pipes that you install underground. When water comes their way, these pipes grab onto it and filter it away from their corresponding home's foundation, reducing hydrostatic pressure and saving the foundation from substantial amounts of stress.
Drain tiles are often used in tandem with sump pumps. The drain tiles take the water in the sump basin and transfer it from one place to another. If you want to thoroughly waterproof your basement, installing drain tiles is a great decision.
Foundation Crack Repair
Foundations form cracks over time — it's just what they do. Regardless of what you do to try and prevent it from happening, your foundation will eventually take on cracks. When this occurs, these cracks can allow water to flow through to your basement, resulting in flooding, mold growth, musty smells, and more.
The solution? Foundation crack repair! By filling in your foundation cracks, you can prevent all of the issues mentioned above, while also providing your home with increased structural stability.
Waterproofing Membrane
Another way to maintain your basement walls and foundation is to install a basement waterproofing membrane. This is essentially a liquid that's applied to basement walls. It dries and then prevents water from passing through those walls for the next decade or so.
Waterproofing membranes don't completely eliminate the need for foundation crack repair. However, they do significantly reduce it. Not only do they help prevent foundation cracks from forming, but they also offset the negative effects of those cracks, at least until their use is up.
In short, a basement waterproofing membrane isn't a necessity, but having one is a huge advantage.
Downspout Extensions
Your home's roof drainage system is vital to the health of your home's foundation. If it's not set up properly, water can collect around your foundation, resulting in serious deterioration.
This is where downspout extensions come in. Downspout extensions extend the length of the downspouts, ensuring that roof water empties several feet away from the home's foundation as opposed to the base of the home's foundation.
Downspout extensions aren't always necessary, but they're almost always beneficial — not to mention affordable. It's best to consult with a Lake Bluff basement waterproofer to see if downspout extensions will help your home remain dry.
Need Basement Waterproofing Services in Lake Bluff, Illinois?
Are you interested in waterproofing your basement? Are you looking for basement waterproofing services in Lake Bluff, Illinois? If so, we here at ULB-Dry Waterproofing are the people to see.
We know everything there is to know about basement waterproofing. Regardless of your waterproofing needs, our team can help. Contact us today to discuss your needs!