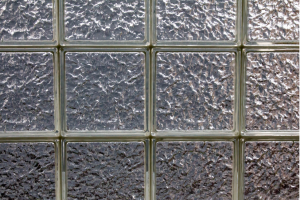 Does your basement contain mold? Is it commonly subject to water after a heavy rain? Are you looking for a way to waterproof it? If so, you might consider installing glass block windows.
Glass block windows won't waterproof your basement entirely. However, they will ensure that no water is coming through the windowed portions of your basement. Looking for more information on them and what they can do? If so, then you've come to the right place.
Here is everything you need to know about glass block windows and basement waterproofing in Wheeling, Illinois.
What is a Glass Block Window?
Specifically designed for basements, glass block windows are layered, translucent windows that create an airtight seal between the interiors and exteriors of the rooms where they're installed. They provide superb insulation and leakage protection, and they also provide a unique aesthetic overall.
Although glass block windows can't be seen through clearly, they do allow light to shine through. Plus, they allow sufficient visibility to tell whether something is moving on the outside of a home.
Glass block windows are not a central part of a basement's waterproofing system — in fact, plenty of basements make do without them. However, they do provide added moisture protection and, in terms of anti-leakage capabilities, are far superior to alternative options.
The Benefits of Glass Block Windows
There are a number of benefits associated with glass block windows. Those benefits include the following:
Greater Energy Efficiency
One of the biggest upsides of glass block windows is that they allow for greater energy efficiency. Due to their depth and the distance they provide between their interior and exterior panes, they offer much more insulation than standard windows. The insides of glass block windows are airtight, and they do a great job of preventing heat and cold from seeping through. This equals less AC and furnace usage, and therefore, more savings overall.
Increased Privacy
Glass block windows are different from standard windows in that they're much more difficult to see through. In fact, they're basically impossible to see through clearly. Yes, that can be a bit of a downside, but it does provide a greater level of privacy.
Leak Protection
In addition to preventing the inward flow of heat and cold, glass block windows also prevent the inward flow of moisture. How do they achieve this? With the help of their layered, airtight construction. They're so tightly constructed that groundwater stands no legitimate chance of passing through them.
Plus, they also prevent condensation. This, again, is due to their layered, airtight construction.
Aesthetically Unique
Glass block windows may not fit everyone's style preferences, but there's no denying the fact that these windows offer a completely unique aesthetic. If you're looking to bring a unique look to your home, installing glass block windows might be a good place to start.
How Much Do Glass Block Windows Cost?
Now, you might be wondering: how much do glass block windows cost? A single block on a glass block window typically costs between $5 and $15. Note, though, that some glass blocks can be as much as $50.
The typical price for a full glass block window is around $750. However, it's not uncommon for homeowners to spend as little as $250 and as much as $1,000. The exact cost is dependent on the window's size.
Looking for Basement Waterproofing or to Install Glass Block Windows in Wheeling, Illinois?
Are you looking to install glass block windows or other basement waterproofing measures in your Wheeling, Illinois home? If so, we here at ULB-Dry Waterproofing are the people to see.
We're well-versed in the installation of glass block windows and have installed them in countless Wheeling properties. We can have your new windows installed in no time.
Contact us today to discuss your options!