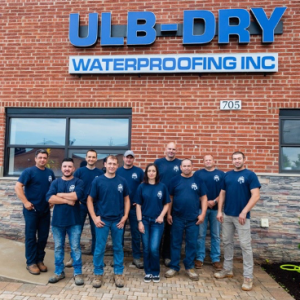 Maybe you're dealing with cracks in your foundation? Perhaps you're looking to install a sump pump? Whatever the case may be, if you're reading this article, you're looking to hire a Des Plaines basement waterproofing company.
The only question you might have now is: what should you look for when hiring a waterproofing company in Des Plaines? There are a few different components, all of which we'll discuss below.
Experience
One of the first things to look out for when trying to choose a basement waterproofing company is experience. Though it's not always the case, highly experienced companies generally provide a higher level of service than inexperienced companies provide.
How much experience is enough experience? In most cases, 2 years of experience is enough to signify a quality service. Any company that's been around for that length of time has likely proven its skill.
Insurance
One of the most important things to consider when choosing a Des Plaines basement waterproofing company is insurance. Insurance is important because it protects you, the homeowner. Not only does it protect you in the event of property damage, but in the event of employee injury as well.
If the company is insured, it will likely cover the cost associated with any potential damages and injuries that take place. If the company is uninsured, there's a chance that you could be forced to cover these costs.
The two insurances to ask about are general liability insurance and workers' compensation insurance. Make sure you see solid proof of these insurances before you sign any contracts.
Licensure
Next, you're going to want to look out for licensure. If your prospective company isn't licensed, it's technically operating illegally, and they should be avoided at all costs. In short, licensure is a necessity.
As a bonus, you should also look out for awards, accreditations, and certifications. A few examples include accreditation with the Better Business Bureau or an award from Angie's List. Each additional accreditation adds credibility to a business, making it a safer choice overall.
Reputation
In many cases, a business's reputation will tell you everything you need to know about it. Generally speaking, businesses with positive reputations provide positive services and results. On the other hand, businesses with negative reputations mostly provide negative results.
You can look up your prospective waterproofing company on Google, Yelp, or Facebook. Look through each customer review carefully, using them to assess the pros and cons of each company. Finally, choose a company whose positive reviews far outweigh its negative reviews.
Look out for star ratings as well. As a general rule of thumb, you should never choose a company with a star rating of less than 4.
Price
The fact of the matter is that every company you come across is going to charge different rates. The key is in finding a company whose rates fit within your budget.
You can call around to each company that you're interested in and ask them for an estimate of the type of work that you need done. Then, compare these estimates, choosing the one you feel most confident about.
Note, if a company does not provide you with an estimate, it is not worth your time. Any reputable waterproofing company will provide you with an estimate upon inquiry.
In Need of a Reputable Des Plaines Basement Waterproofing Company?
If you're reading this article, it's probably because you're looking for a reputable Des Plaines basement waterproofing company. If so, you're in the right place. ULB-DRY Waterproofing has you covered.
We offer a wide variety of basement waterproofing services, including drain tile installation, sump pump installation, foundation crack repair, and more. Our team looks forward to helping you.
Contact us today to get started!