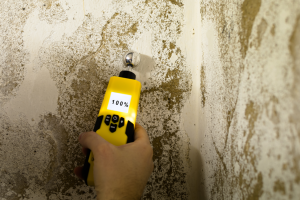 Because they exist underground, and because the ground is subject to a great deal of moisture, basements are especially vulnerable to water. As such, in order to keep basements dry, it's crucial that we waterproof them.
What happens if we don't waterproof our basements? There are 3 primary risks, all of which will be discussed below. Without further ado, here are the risks of not waterproofing your basement in Arlington Heights.
1. Mold Growth
Where water goes, mold follows. Why? Because mold thrives in wet places. As such, because basements are highly prone to moisture, they are highly prone to mold growth as well.
However, there is a way to prevent the growth of mold in your basement. All you need to do is have it waterproofed. By patching up foundation cracks, installing a sump pump, and implementing drain tile, you can keep water away from your basement, making it virtually impossible for mold to grow within it.
2. Flooding
When it comes to water in your basement, mold is the least of your worries. The bigger concern is flooding. Should your basement become flooded, your walls, floors, and possessions could suffer severe or irreparable damage. In the end, this could cost you thousands of dollars.
This is why it's so important to have your basement waterproofed. Whereas a sump pump will prevent flash floods from showing up in your basement, foundation crack repair will ensure that water isn't able to seep through your basement walls.
Other implements that can help to reduce the risk of basement flooding include drain tile, waterproofing membranes, and downspout extensions.
3. Foundational Deterioration
While basement flooding might seem like the biggest consequence of failing to waterproof your basement, this is not the case. In fact, the biggest consequence is foundational deterioration.
Over time, as groundwater applies pressure to the outside of a foundation, it causes the foundation to crack. While a few small foundation cracks aren't a major cause for concern, a high number of large foundation cracks are.
If allowed to persist, these large foundation cracks could cause severe foundational imbalance. At some point, this could lead to complete foundational impairment. When that point arrives, the foundation will need to be replaced in its entirety. This could cost you anywhere from $1,500 to $10,000.
Want to prevent this from happening? Basement waterproofing is the answer. By patching up foundation cracks in their infancy, you can preserve the integrity of your foundation, ensuring its strength over the long-term.
What Does Basement Waterproofing in Arlington Heights Entail?
There are varying levels of basement waterproofing. At its most basic, basement waterproofing might include the installation of a sump pump and the repair of a few foundation cracks.
At its most complex, basement waterproofing can include anything from sump pump installation, to foundation crack repair, to drain tile installation, to waterproofing membrane installation, to downspout extension installation, and more. There are also specialty services such as crawl space encapsulation and glass block window installation.
In truth, the more basement waterproofing entities you install, the greater chance your basement has of remaining dry.
Utilize Basement Waterproofing Company in Arlington Heights, IL
Are you interested in waterproofing your basement? Looking to utilize a basement waterproofing contractor in Arlington Heights, Illinois? If so, ULB-DRY Waterproofing has you covered.
Our team of waterproofers has installed waterproofing solutions in a variety of homes throughout Arlington Heights and its surrounding areas. Whether you're looking to install a sump pump, drain tile, or any other type of waterproofing entity, we are here to help.
Contact us today to discuss your needs!