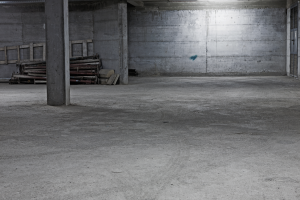 You've likely installed a sump pump. You've maybe even laid drain tile. Now, you might be wondering: is there anything I can do to waterproof my crawl space? As a matter of fact, there is, and that "thing" is known as crawl space encapsulation.
Curious as to the specifics of crawl space encapsulation in Villa Park, Illinois? Wondering how it could benefit you and your home? Then keep on reading. We're going to discuss everything you need to know.
The Benefits of Crawl Space Encapsulation
There are quite a few benefits of encapsulating a crawl space. The most prominent of these benefits will be reviewed below.
Improved Air Quality
If you've ever been in an un-encapsulated crawl space before, you know just how dusty crawl spaces can be. As you might expect, the dust that exists within a crawl space can cause serious air quality issues.
In some cases, there might even be mold in the crawl space. If this is true of your crawl space, and if someone in your home is allergic to mold, he or she could suffer a range of negative effects (such as a rash, cough, sore throat, etc.).
Fortunately, by encapsulating your crawl space, you can eliminate the vast majority of dust and mold. This will, in turn, improve the quality of the air inside your home.
Increased Energy Efficiency
Heat and cold don't care where they have to go. They will do whatever they have to do in order to make their way into your home. Unfortunately, when heat and cold make their way into your home, they reduce the energy efficiency of your heating and cooling systems.
Therefore, to improve energy efficiency as much as possible, it's wise to install as much insulation as you can. This includes installing insulation in your crawl space.
By encapsulating your crawl space, you provide it with the insulation needed to stave off heat and cold. This prevents the inward flow of heat and cold, taking strain off of your HVAC system, and saving you money in the long run.
Reduced Moisture
One of the biggest benefits of crawl space encapsulation is that it reduces the amount of moisture that makes its way into a home. The less moisture that's able to make its way in, the less dust and mold there will be, and the safer the home will be overall.
Preventing moisture in this manner can also serve to prevent musty smells, ensuring that your basement isn't overpowered by awful aromas.
The Process
Crawl space encapsulation involves so much more than encapsulation. While the crawl space will be lined with a white, waterproof, plastic cover, it will be equipped with a number of other entities as well.
One of these entities is exterior drain tile. This drain tile will be installed directly outside of the crawl space as a means of reducing water flow.
Another of these entities is a dehumidifier. This will be placed in the crawl space as a means of keeping air moisture to a minimum.
In some cases (i.e. when there's an excessive amount of gas in the soil), a radon system will be installed as well. This will work in tandem with the drain tile in order to keep gases out of the crawl space.
In Need of Basement Waterproofing Company that does Crawl Space Encapsulation in Villa Park?
Is crawl space encapsulation right for you? In need of crawl encapsulation in Villa Park, Illinois? If so, the basement waterproofers with ULB-DRY Waterproofing are the people to call.
Our team is well-versed in the crawl space encapsulation process, having encapsulated countless crawl spaces throughout the Villa Park area. Offering quick and professional service, we can have you crawl space protected in no time.
Contact us today to get the process started!