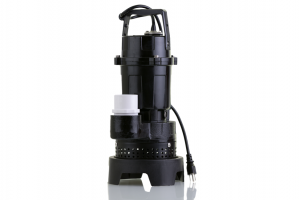 Because they exist underground, basements are subject to a great deal of water. As such, if you want to keep your basement dry, you'll need to find a way to waterproof it. Fortunately, with all the waterproofing methods available to you, that won't be a problem.
Are you curious as to what these waterproofing methods are? Then read below. Here are 5 methods of basement waterproofing in Palatine, Illinois.
Sump Pump Installation
If you want to remove moisture from your basement after it's already made its way in, you'll want to install a sump pump.
Sump pumps are positioned within sump basins (small holes dug in the corners of basements that are responsible for capturing groundwater). When the water levels in these sump basins become too high, their corresponding sump pumps go to work, pumping water out to prevent the basement from flooding.
The sump pump is essentially the crown jewel of every basement waterproofing system. If there's one basement waterproofing entity you're going to install, a sump pump should be it.
Drain Tile Installation
Another method of basement waterproofing that you should consider is drain tile installation. Typically connected to sump basins, drain tile are responsible for filtering water away from basements, ensuring that this water doesn't cause the foundation to deteriorate.
Drain tile can be installed on both the interior and exterior of a basement wall. While only one of these options is typically necessary, utilizing both will provide you with maximum protection.
Foundation Crack Repair
Over time, as foundations are subjected to more and more wear and tear, they form cracks. There's very little that can be done to prevent these cracks from forming. However, there is something that can be done after they've formed: foundation crack repair.
Foundation crack repair has a number of benefits. Not only does it improve the structural integrity of a foundation, but it also prevents water from leaking through that foundation. If you want to keep your basement dry, it's important that you have your foundation cracks repaired on a regular basis.
Waterproofing Membrane Installation
While foundation cracks will inevitably have to be repaired at some point, there is a way to reduce the number of repairs that need to be made. All you have to do is install a waterproofing membrane.
Waterproofing membranes are applied directly to the interiors and/or exteriors of basement walls. Generally lasting for around 10 years, they not only reduce the need for foundation crack repair, but they also provide improved insulation and increased water protection.
Basement waterproofing membranes are not necessities, but they can be quite helpful. If you want set-it-and-forget-it water protection, a waterproofing membrane might be a good option for your home.
Glass Block Window Installation
If you wish to install windows in your basement, the best option would be to install glass block windows, in particular. These windows are almost impossible to see through. However, they offer a great deal in terms of insulation, natural lighting, and water protection.
Glass block windows are about half a foot thick, providing plenty of space between the interiors and exteriors of the homes on which they're installed. Because of this, they are essentially entirely waterproof.
Utilize Basement Waterproofing in Palatine
Hoping to keep the moisture out of your basement? Looking for basement waterproofing company in Palatine? If so, the experts at ULB-DRY Waterproofing are the people to see.
Our team is well-versed in the implementation of all types of waterproofing solutions. Whether you're looking for a sump pump, drain tile, a waterproofing membrane, or otherwise, we have you covered.
Contact us now to discuss your needs!