Tired of finding mold in your basement? Sick of musty smells wafting up into the main level of your home? If so, you should consider utilizing basement waterproofing services in Schaumburg, Illinois.
There are all types of waterproofing entities available, each of which provides something a little different in terms of functionality and performance. While sump pumps and drain tile are the most commonly used basement waterproofing entities used in Schaumburg, they're far from the only entities in existence.
A scarcely used, but effective waterproofing entity is the glass block window. Offering a number of benefits, glass block windows can be well worth the investment. Learn more about them below!
What are Glass Block Windows?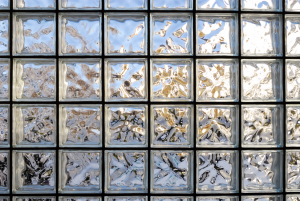 Designed for use in basements, glass block windows are thick, translucent windows that supply an airtight seal between the interior and exterior of the homes where they're installed. While they allow for only slight visibility, they provide terrific insulation and sunlight capabilities.
While glass block windows are not a standard component in basement waterproofing, they do offer more protection than standard windows. If you want to make your basement as waterproof as technologically possible, installing glass block windows is the right choice.
The Advantages of Glass Block Windows
Glass block windows are beneficial in a number of ways. The most prominent advantages of glass block windows include the following.
Improved Energy Efficiency
One of the biggest perks of glass block windows is improved energy efficiency. When compared to standard windows, these windows provide much greater insulation. This is due to the vast separation between the exterior and interior panes of standard windows. The space in between these panes acts as a vacuum, resisting the flow of any heat or cold that might present itself.
Increased Leak Protection
Not only do glass block windows do a great job of preventing the inward flow of heat and cold, but of moisture as well. This is due to their vacuum-sealed installation. Because they're installed so tightly, they allow virtually no room for water to travel through. Instead, they force water to keep seeping down into the soil.
Glass block windows also do a great job of preventing condensation. This is due to the wide margin between their interior and exterior panes.
Unique Aesthetic
While they may not appeal to everyone, the fact of the matter is that glass block windows are aesthetically unique. If you're looking to provide some individuality to your home, these windows will do just the trick.
Privacy
While glass block windows aren't opaque, they aren't exactly easy to see through either. Translucent in nature, they allow through sunlight, but stifle all visibility. This makes them a solid option for those who are seeking some privacy as well as sunlight.
The Cost of Glass Block Windows
The cost of a glass block window depends on the number of blocks it contains. A single block usually falls between $5 and $15 in price. However, some glass blocks can go up to $50.
Generally, homeowners will spend approximately $750 for a single glass block window. However, prices can be as low as $250 and as high as $1,500. It's wise to make sure you're well aware of what you're purchasing before setting up any installations.
Looking for Basement Waterproofing in Schaumburg?
Are you interested in basement waterproofing in Schaumburg, Illinois? If so, the basement waterproofers with ULB-DRY Waterproofing are the people to see.
We've installed glass block windows on a number of homes throughout Schaumburg and its surrounding areas. Our team of seasoned waterproofers would be happy to serve you.
Contact us now to get the installation process started!