Are you finally ready to transform your basement into an inhabitable room? Before doing so, we urge you to do your research. The fact of the matter is that not all basement waterproofing companies are created equal, and choosing the wrong one can have dire consequences.
The question is: how do you find a reputable basement waterproofing company? The answer: by asking questions and looking for specific characteristics. Without further ado, here is what to look for when hiring a basement waterproofing company in Downers Grove, Illinois.
Sufficient Experience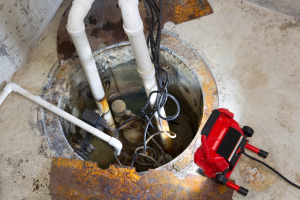 While rookie waterproofing companies might be able to get the job done adequately for you, you don't want to risk your time and money on a company that hasn't yet proven itself. Instead, you should choose a company with years of proven experience on its side.
Our recommendation is to choose a waterproofing company that's been in business for at least five years. Remember, though, that in most cases, the more years of experience a company has, the more competent that company will be.
The Proper Insurance
Whenever you invite a contractor into your home, it's important to make sure that the contractor has insurance. If a contractor doesn't have insurance, and he or she causes damage to your home, you could be held liable for those damages. Conversely, if a contractor does have insurance, you won't have to worry at all about paying potential damages.
When hiring a basement waterproofing company, make sure to check for both general liability and workers' compensation insurance. If your prospective waterproofing company does not have these types of insurance, you should not utilize its services.
A Solid Reputation
Nothing says more about a business than its reputation. If a company has a positive reputation, it has obviously performed quality work in the past. On the other hand, if a company has a negative reputation, it has likely dropped the ball.
Trying to assess the reputation of your prospective waterproofing company? Your best bet is to utilize review sites such as Google, Facebook, and Yelp. If these sites indicate generally positive reviews, the prospective company is worth a hire. If, on the other hand, these sites indicative generally negative reviews, the prospective company should be avoided.
Quick Work
When asking around about waterproofing companies in your area, you should inquire about working methods. Not only should you ask about how your prospective company would complete your project, but you should also ask about how long it will take for your project to be completed.
You don't want to lose control of your house for an extended period of time. Make sure that the company you hire can complete your waterproofing project in a reasonable amount of time.
Rates You Can Afford
One last thing to look for when hiring a Downers Grove waterproofing company is rates that will fit within your budget. Basement waterproofers charge a wide range of prices, so you'll want to make sure that you're able to cover costs before the work begins.
Any reputable waterproofing company will offer you an estimate. While you don't necessarily want to go with the cheapest rates available, you also don't want to go with the highest rates available either. We recommend choosing something in the middle in order to be confident that you're receiving a quality and affordable service.
Looking for a Reputable Basement Waterproofing Company in Downers Grove?
In search of a reputable basement waterproofing company in Downers Grove? If so, look no further than ULB-DRY Waterproofing.
With over 25 years of experience on our side, we have waterproofed countless basements throughout the Downers Grove area. We look forward to providing your basement with total dryness. We offer crack repairs, drain tiles and many other basement waterproofing solutions.
Contact us now to get the process started!