The fact of the matter is that, if you have a basement, it is vulnerable to taking on water. While you can't stop water from seeping down toward your basement walls, you can do something to prevent it from penetrating your basement walls.
A professional waterproofing company will be able to safeguard the walls of your basement, ensuring that excess moisture doesn't make its way into your home. However, not all waterproofing companies are created equal.
To ensure that you find the right one, there are a number of different factors to think about. This is what you should consider when hiring a waterproofing company in Hinsdale, Illinois.
Experience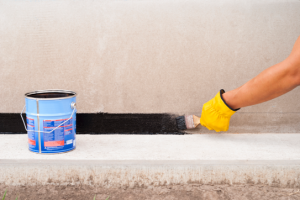 First and foremost, you want to ensure that the company you're working with is experienced in waterproofing practices. The company you choose should have proven experience in installing waterproofing membranes, drain tiles, sump pumps, and a variety of other solutions.
Generally, it's wise to choose a company which has been in business for at least 2 years. A company which has proven itself for this duration of time has adequately demonstrated its competency.
Insurance
Whenever you hire a company to come do work on your property, you need to guarantee that the company is properly insured. If the company is not properly insured, and if damage were to occur to either your home or to one of the company's employees, you could be held liable for those damages.
In the case of a waterproofing company, you need to make sure that both general liability and workers' compensation insurance policies have been taken out. Any additional policies are an added bonus.
Reputation
Every business on this planet has a reputation of some kind. Some businesses have great reputations, some businesses have unremarkable reputations, and some businesses have awful reputations. When choosing a waterproofing company, you should only be choosing one with a great reputation.
How do you determine the reputation of a specific business? By reading reviews and by asking for past client referrals.
Manner of Work
Before choosing a waterproofing company, you want to get an idea as to how your prospective company carries out different projects. While different companies may do things just a little differently from each other, they should generally carry out tasks in the same manner.
Ask your prospective company exactly how it will carry out your project so that you can ensure said company actually knows what it's doing.
Project Duration
When your home is being waterproofed, you will lose access to certain parts of it. While you can probably bear to lose access for a day or two, it can be very difficult to lose access for several days.
Be sure to ask your prospective company how long your project will take. By doing this, you can plan around the project and lessen the inconvenience of reduced access.
Cost
It's important that you never sign a contract for a Hinsdale waterproofing project before first obtaining an estimate of the work to be completed. Only by obtaining an estimate can you get an idea as to how your budget will be affected. Any company that won't provide you with an estimate cannot be trusted.
Hire a Reputable Waterproofing Company in Hinsdale
Interested in waterproofing your basement? Looking to hire a reputable waterproofing contractor in Hinsdale? If so, we here at ULB-DRY Waterproofing are the people to see.
With more than 25 years of experience on our side, we are well-versed in all things waterproofing. Whether you're looking for foundation crack repair, drain tile installation, or otherwise, we can help you.
Contact us today to discuss your needs!