Thinking of your home's basement waterproofing needs? Before you hire a basement-waterproofing contractor, there are some essential questions that require asking. Five of the most important questions are listed here, courtesy of ULB Dry Waterproofing in Lombard.
How many years have you been in business?
A company's longevity can tell you a lot about not just their experience level in terms of solving basement waterproofing repairs correctly and cost-effectively, but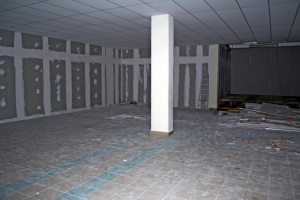 also whether they have the right amount of experience with your particular issue. Specific to this last point, if a company tells you that they've worked on your issue before, ask them about the process they use and how long they've used it. If the process has only been used for a couple of years (or less), it will tough to quantify just how effective it is.
Why do you think your process is the best solution for my waterproofing problem?
Before you ask this question, make sure to do some research on your particular problem. Just by going online for an hour or so, you can gain a basic understanding of your problem and how it's most commonly addressed. Then, when you ask this question, you'll know which materials are most frequently used, how much time the most common solution(s) should take, and maybe an idea of cost as well. If the contractor suggests a solution you're unfamiliar with, investigate it and confirm that it's a viable fix for your problem.
What does the work entail?
This question is important because the bigger the repair job, the more likely it is to affect your home's looks – inside, outside, or both. Whether you're installing an interior drain system or have an issue that requires exterior excavation, you should ask the contractor to describe the work required, and confirm what long-term impact (if any) the work will have on your home. This is where quality trumps cost – sure, one contractor might do the job for 25 percent less than another one, but will the cheaper contractor adhere to the same level of expertise and professionalism as the more expensive one? Put another way, will they respect your home and understand the long-term value it possesses?
Are you licensed, bonded, and insured?
Any contractor with a proven track record should be licensed, bonded, and insured. And since you're looking for a competent basement-waterproofing contractor, the question holds extra relevance because the contractor may need to get a building permit – something that an unlicensed contractor can't do. Permit aside, you need to ensure that your family and your home are protected financially if something goes wrong – this is why bonding, liability insurance, and workers compensation are important for a waterproofing contractor to possess.
Can you provide references?
When it comes to basement waterproofing, the more references the better. If a contractor happily furnishes a list of all of the satisfied customers they've worked with, you'll have the peace of mind necessary to move forward. Make sure to call some of the contractor's newer customers along with some whose work occurred several years ago – this way you'll get a good range of input.
For more than a quarter century, ULB Dry Waterproofing has provided top-notch waterproofing and repair work to thousands of homes throughout Chicago. We hold an A+ rating from the Better Business Bureau, a Super Service award from Angie's List, and offer superior warranty coverage. Contact us today to schedule an appointment.