Here at ULB-Dry Waterproofing, we do everything that we can to help you avoid excess water buildup in your home. Whether it's for the commercial or residential sectors here in the Chicagoland area, we've been finding unique solutions for our customers for more than two decades. Downspout extensions are one solution you may not have heard of yet. These can help prevent expensive water damage and other costly issues with your foundation.
What is a Downspout Extension?
A downspout extension is designed to move rainwater away from your home, keeping it away from your foundation where it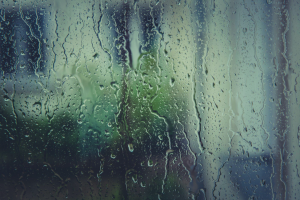 can do some damage. Fixing damage to your foundation after the fact can become expensive quickly, so you're better off with a preventative measure like this. Even the biggest storms won't be a cause for alarm once you have one of our downspout extensions installed.
Types of Downspout Extensions
There isn't just one type of downspout extension. Depending on the type of yard you're dealing with, what kind of rain you experience, and how your home is built, one type of downspout extension might be more ideal for your situation. Here's a closer look at the two main types.
Above Ground Downspout
The main benefit of this downspout is that it doesn't take long to install. It's also a rather cost-effective solution for anyone who doesn't mind looking at a downspout extension attached to their gutters. An expert from our company will take a look to see if the above ground downspout is ideal for your application. Then they will cut the existing downspout line and connect a new section of pipe. Once that's secured in place, the water will have a clear path away from your foundation. This simple installation can save you money on repair bills. You have enough to worry about when it comes to your home, so let a downspout extension handle this problem for you.
Underground Downspout
Installing an underground downspout is a bit more involved. Like its name suggests, this type of downspout is hidden from view. We cut out and remove sod, placing it to the side so that we're ready to bury this downspout once we've completed our work. We make a small trench about six inches deep, with a slight slope that keeps the water running in the right direction.
After this we'll make a small bed of stone at the base of this new trench. A PVC line is installed and connected to a downspout line. Most of this PVC line is surrounded by soil, while a small perforated section of it is surrounded by rock. This can help the water drain out where it's supposed to, instead of by the foundation of your home. Finally, we replace the sod and level out the area. It looks good as new and a new underground downspout extension is ready to protect your home from extensive water damage.
Either of these downspout extensions are a great way to avoid costly damage to your foundation. Contact us at (708) 958-7558 to learn more!