At ULB-Dry Waterproofing, our goal is to protect you from water damage by any means necessary. Most people expect a busted pipe or a major catastrophe to cause leaks, but those aren't the only things that can cause damage. A simple leak from your window well can also cause a problem. This is a small, semi-circular excavation that surrounds your basement window. It can cause issues when it's not draining properly. Fortunately, we can offer our expertise to you and stop those window well water leaks in their tracks.
Dangers of Window Well Water Leaks
The main problem with a window well water leak is that it can cause flooding in your basement. Even just a little bit of rain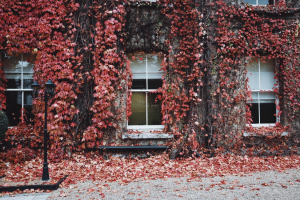 leaking in can end up causing significant water damage. Repairing damage like this can be costly, so investing just a little bit of money in our window well water services can save you time, cash, and a big headache.
Of course, another potential issue is the growth of mold. Some mold can irritate people with allergies, while others can actually become deadly. A water leak isn't just annoying. It can present a real health hazard for your family. That's why you shouldn't delay if you notice an issue. Contact us at (708) 978-7558 and we'll get our experts on the case right away.
What We Can Do
When a leak happens, some homeowners think that the whole window might need to be replaced. In most situations, that's not entirely necessary. The real reason that water is getting into your basement is probably because of the drain, not the entire structure of the window itself. If your drain isn't functioning properly or there's no drain at all, there's the source of your issue. There's probably no need to take on the expensive and complicated task of replacing the entire window.
We can take a close look at your window well and figure out if a new drain needs to be installed. We can pair it with the existing exterior drain tile, if there is one, or install and interior drain tile. What needs to be done depends on what works best for your property. We'll find the best way to handle your issues with window well water leaks. The leaks will stop, which means less damage to your home and less mold growth. We'll stop these problems right in their tracks.
Why Us?
You may be wondering why you should choose ULB-Dry Waterproofing for this critical job. We're a BBB-accredited business with rave reviews from customers here in the Chicago area. We've received numerous awards from the Better Business Bureau, Angie's List, and other organizations due to our work ethic and our commitment to getting the job done right the first time. We even offer years-long guarantees on much of our work. So don't delay, put our expertise to work for you today and avoid costly damage, health hazards, and annoying leaks. Your window well water services experts are on the case.