In order to keep a beautiful and thriving basement in your home, you must prevent excessive amounts of moisture from seeping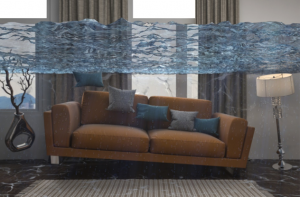 into it. The best way to do this is by waterproofing the interior and exterior of the basement.
While you could attempt to waterproof your basement on your own, you might find that it's a bit difficult. For most people, the better option is to bring in a professional waterproofing contractor.
Of course, not all waterproofers are created equally. There are a number of aspects which separate the good from the bad. Make sure to ask these 7 questions before hiring a basement waterproofer.
"Are You Properly Licensed?"
The very first thing you want to do when hiring a basement waterproofing company is to confirm its legitimacy. The best way to do this is by asking whether or not the said company is properly licensed.
A legitimate business should, at the very least, be registered with the Better Business Bureau. Any accreditation in addition to this is only a plus.
"Do You Have Relevant Insurance?"
Another thing you need to be sure of when hiring a basement waterproofing company is that it is properly insured. If it's not, you could be put on the hook for damages to your home as well as injuries to the company's employees.
Make sure to ask the prospective company if it has both liability and worker's compensation insurance.
"Do You Have References?"
It's not wise to hire a waterproofing company with no positive work experience. The best way to ensure that a company has done quality work in the past is to ask for references from past customers.
If you don't want to ask for references outright, you should, at the very least, take a look at online reviews.
"When Was Your Business Established?"
Another decent way to gauge the quality of a waterproofing company is to find out when it was established. If a company has been in business for years, it's probably because it does a good job and gets plenty of customers.
While relatively new companies may still do a good job, it's not as easy to predict as it is with more established companies.
"What Process Will You Use to Complete My Project?"
Regardless of what you're having done to your basement, you need to ask your perspective basement waterproofing company how it will get the job done. Be sure to look up some information about waterproofing practices to know whether or not the plan sounds feasible.
In most cases, if a company has done good work in the past, your project should be in good hands.
"How Long Will the Proposed Work Take?"
While basement waterproofing doesn't typically take a great deal of time to accomplish, you should still inquire as to how long your particular project will last. You don't want to be blindsided by a project that takes three times as long as you think it will.
Experienced waterproofers can always give you a good ballpark estimate of the time it takes.
"Can You Provide an Estimate?"
The last thing to be sure of when hiring a basement waterproofing company is that you get an estimate of the work which is to be done. Waterproofing projects can be expensive, and you don't want to be surprised with an extravagant bill.
It's also wise to compare different companies' prices against each other to ensure that you get a decent deal.
Interested in Hiring a Basement Waterproofer?
Looking to keep your basement in tip-top shape? Hoping to keep moisture outside where it's meant to be? If so, we here at ULB-Dry Waterproofing can help you.
Not only do we install sump pumps, but waterproofing membranes, downspouts, and much, much more. We've got everything needed to keep your basement dry and thriving.
Contact us today to get started!