Professional Basement Waterproofing & Foundation Crack Repair in Evergreen Park, IL
The beautiful community of Evergreen Park is a fantastic destination to call home and raise a family. Your house is one of the largest investments you'll make in the course of your life, which means you need to take proper care of it. This includes monitoring and fixing the foundation, should you ever experience problems with it. At ULB-Dry Waterproofing, your home is in the best of hands. From foundation repairs to waterproofing and crawl space restoration, the pros are here to help. If you live in Evergreen Park, and your neighbor asks " Where can I find a basement waterproofing or foundation crack repair contractor near me?" Tell them it's easy, just call ULB-Dry Waterproofing, they service the entire Chicago area.
Our Services in Evergreen Park, IL :
✓ Basement Waterproofing
✓ Foundation Crack Repair
✓ Crawl Space Repair
✓ Basement Egress Windows
✓ Yard Drainage Solutions
✓ Window Well Solutions
✓ Foundation Structural Solutions
✓ Radon Mitigation Services
✓ Sump Pump Installations
✓ Battery Backup Sump Pump Installations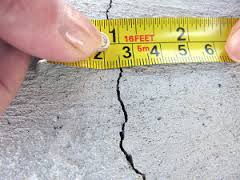 Whether you're moving into a new home, contemplating a purchase or have called the current location home for years, you need to have your foundation inspected. With an inspection, you'll discover not only the state of the foundation, but what kind of repairs are needed. If it is discovered you have issues with the foundation, there are a few different repair options. The exact method will depend on the kind of issue you're having. Crack repairs for your concrete foundation is one of the most common options. However, if your entire home is starting to shift because of the foundation, wall bracing and foundation underpinning may prove necessary.
If you experience some sort of moisture leak into the basement that isn't plumbing related, basement waterproofing is necessary. Some cosmetic options can help, including window well installation, the placement of new drains and exterior/interior drainage systems. If you do have a sump pump placed, backup batteries is highly recommended, as you don't want your sump pumps to fail if the power goes out.
If your home is at risk for foundation problems due to how water moves and drains on the property, yard drainage systems are a must. Some simple landscaping changes can assist with this, but you may also need to consider sump pumps. By removing moisture from the soil and pumping it out into a different location, you'll reduce the chance of your basement coming into contact with moisture. An exterior waterproofing membrane may be needed as well. This offers added protection from moisture, which is highly recommended for high problem areas.
If you are experiencing leaks, wet spots, cracks or mold growth in your crawl space, it may be a foundation problem. From wall bracing to moisture preventative measures, your Evergreen Park crawl space will be restored and cared for.
All Your Foundation and Preventative Waterproofing Needs
ULB Dry Waterproofing is exactly what the name suggests: reliable. Whether you're in need of an inspection, foundation repairs or have questions regarding the best course of action for safeguarding your foundation, ULB Dry Waterproofing is just a phone call away. So pick up your phone and give the team a call today.