Professional Basement Waterproofing & Foundation Crack Repair in Elmhurst, IL
There are many crucial ways you need to take care of your Elmhurst home. With its location around Salt Creek, some homes are more susceptible to water problems, flooding and foundation issues than other houses. Whether your home has experienced some sort of water leakage into the basement or you want to make sure it never happens to your house, ULB-Dry Waterproofing is here to assist you in every way possible. If you live in Elmhurst, and your neighbor asks " Where can I find a basement waterproofing or foundation crack repair contractor near me?" Tell them it's easy, just call ULB-Dry Waterproofing, they service the entire Chicago area.
Our Services in Elmhurst, IL :
✓ Basement Waterproofing
✓ Foundation Crack Repair
✓ Crawl Space Repair
✓ Basement Egress Windows
✓ Yard Drainage Solutions
✓ Window Well Solutions
✓ Foundation Structural Solutions
✓ Radon Mitigation Services
✓ Sump Pump Installations
✓ Battery Backup Sump Pump Installations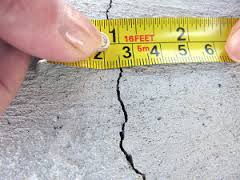 Having your foundation inspected is crucial. Often times, foundation problems are not noticeable to the naked eye, yet the sooner you have these issues taken care of the easier it is to fix (and less expensive as well). If problems are discovered with the foundation, crack repairs, fixing cement issues and carrying out other repairs to your foundation will go a long way in preventing further damage.
If your foundation has experienced some shifting, you may need additional foundation repairs, including wall bracing and foundation underpinning. Each property is different though, so what you need is going to differ from others. It's just one reason why you need assistance from a company like ULB Dry Waterproofing.
Beyond what you might consider having doing for yard drainage and preventative measures, services like an exterior waterproofing membrane can help if your home is at risk of flooding. Interior drains and tiling for your basement can help as well.
Preventing water from even coming in contact with your home is one of the best ways to prevent leaking in your basement and problems with the foundation. But what's right for you? An on-property inspection will help determine this. Sump pumps are ideal if you live close to the creek in Elmhurst or other waterways. Additionally, if you are at the base of a hill and water pools in your property you'll want to invest in this addition.
Upgrades to your property can assist with these conditions as well. Exterior drains and tiling will help, as will window well drains. Egress window installation can help with foundation and waterproofing needs also.
Problems with the crawl space often go undetected. If you are not regularly in the crawl space you may not see these kinds of issues. However, your crawl space often is the first area to demonstrate signs of foundation problems. It may also run into flooding and other problems as well. Any issue you have with the crawl space regarding flooding and waterproofing, ULB Dry Waterproofing can handle.
All Your Foundation and Preventative Waterproofing Needs
From restoring your crawl space and fixing foundation problems to offering preventative services, ULB Dry Waterproofing is here to help. So make sure to pick up your phone and give the team a call with any and all of your basement waterproofing and foundation repair needs.